Kia Ora from The Principal
It's been a week of all seasons in Auckland – we've had everything from thunder and lightning to lovely sunshine. I must say that the stormy weather on Monday did lead to some amazing oral language discussions, writing, and art.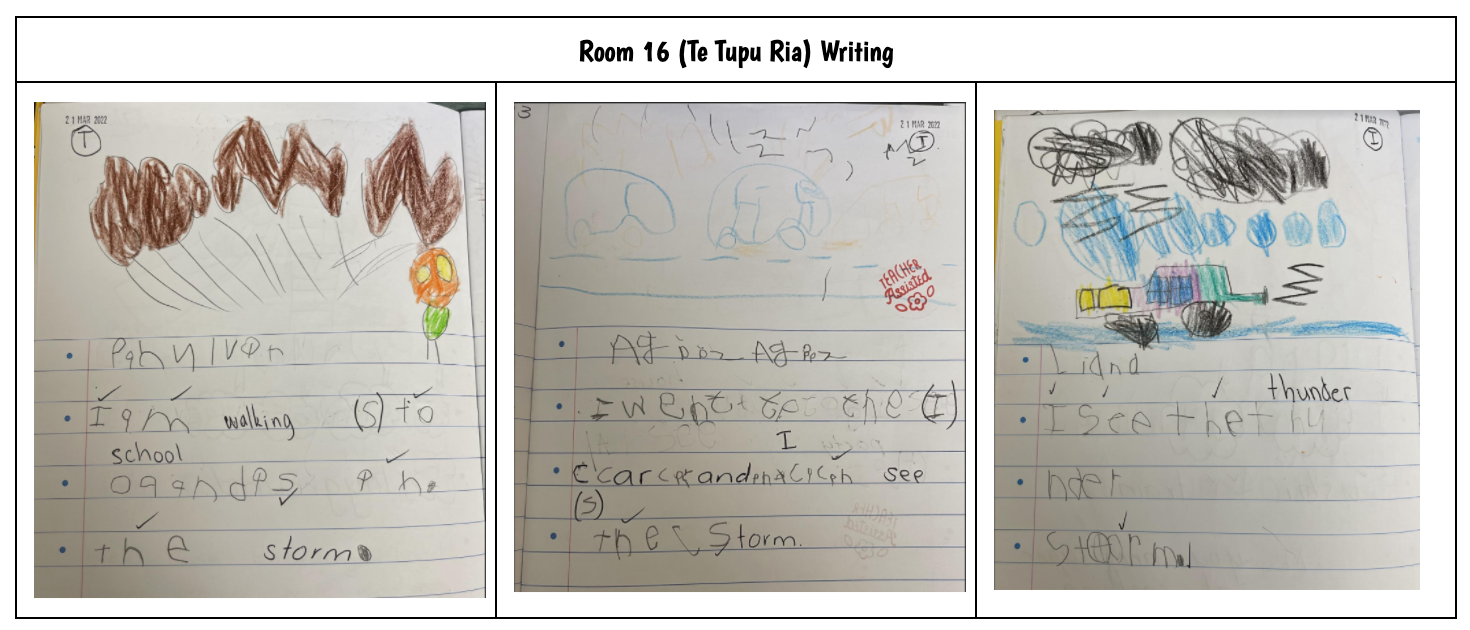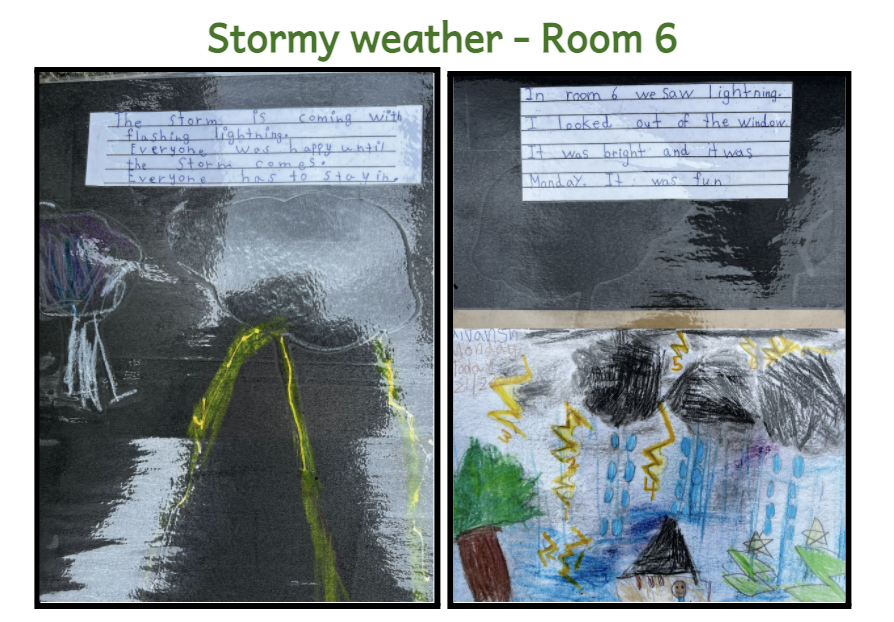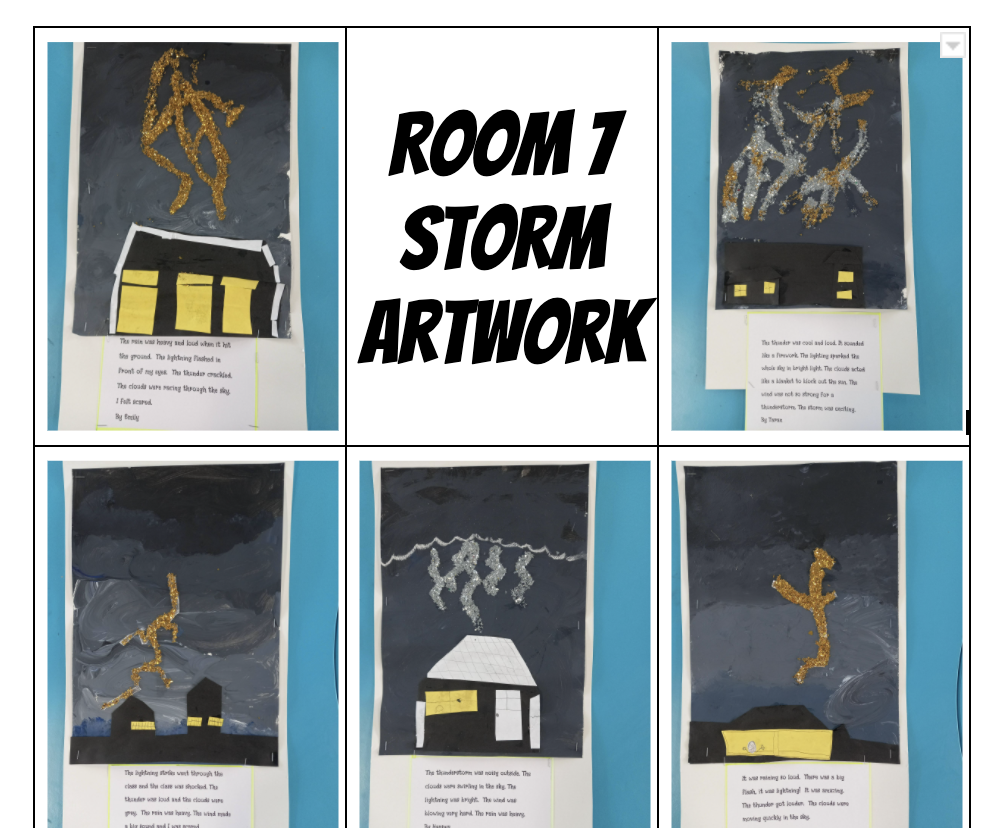 Covid Update:
We continue to manage the Covid situation at Alfriston School well. We have only a small number of learners and staff off school at present, however ask that you continue to remain vigilant in monitoring your child's health. Our health and safety measures, along with our community's support is what has helped us manage this situation 🙂 Let's keep it up everyone!
School Updates/Reminders:
Swimming – Each class teacher will make a decision as to when their class swimming programme will finish for Term 1. The age of learners and weather conditions will be guiding this decision. Class teachers will keep whānau informed.
Drop Off and Pick Up – Please remember to drive safely during pick up times, the rules we have in place are to keep everyone safe:
Drive slowly in the pick up areas, small people are hard to see sometimes

At the back gate, park please as this is not designed to be a drive through pick up area

Please keep the bus stop free at

all

times as it is needed for our school bus

Mobility parks are for those with a permit, do not be offended if you are asked to move on

Please be respectful to our staff as they are doing their best to ensure pick up is efficient, safe and quick for everyone

AND, don't forget to buckle your precious cargo (children) in their seats
Term 1 Policy Reviews – The following policies are up for review: Visitors, School Closure, Earthquakes, Covid 19 Information and Procedures.
Please follow the steps below to provide feedback. If you wish to participate in the review, follow the instructions below:
1.Visit the website http://alfriston.schooldocs.co.nz/1893.htm
Enter the username (alfriston) and password (alfriston).

Follow the link to the relevant policy as listed.

Read the policy.

Click the Policy Review button at the top right-hand corner of the page.

Select the reviewer type "Parent".

Enter your name.

Submit your ratings and comments.
Carla Cook
Staff profile
Class news – Rooms 1&2
Celebrations of learning
Upcoming events
Other news
Family & Friends news
Welcome to Alfriston School & birthdays
Term dates, calendar
Staff Profile – Mrs Narelle Cleur
Hello, my name is Narelle Cleur and I have had the privilege of working here with all your children at Alfriston School for 3 years working in Accounts and Reception. Originally from Sydney, Australia, I have been living in New Zealand for 24 years. I am married, live locally, have a son aged 20, who is in his last year at Media Design School and a daughter who is 18, who has just moved to Christchurch to study at Canterbury University. We also have an adorable 9 year old Golden Retriever called Sparky, who loves lots of pats and is not shy to ask anyone he can for a treat!!!
Class News from Rooms 1 & 2
Kia ora from Room 1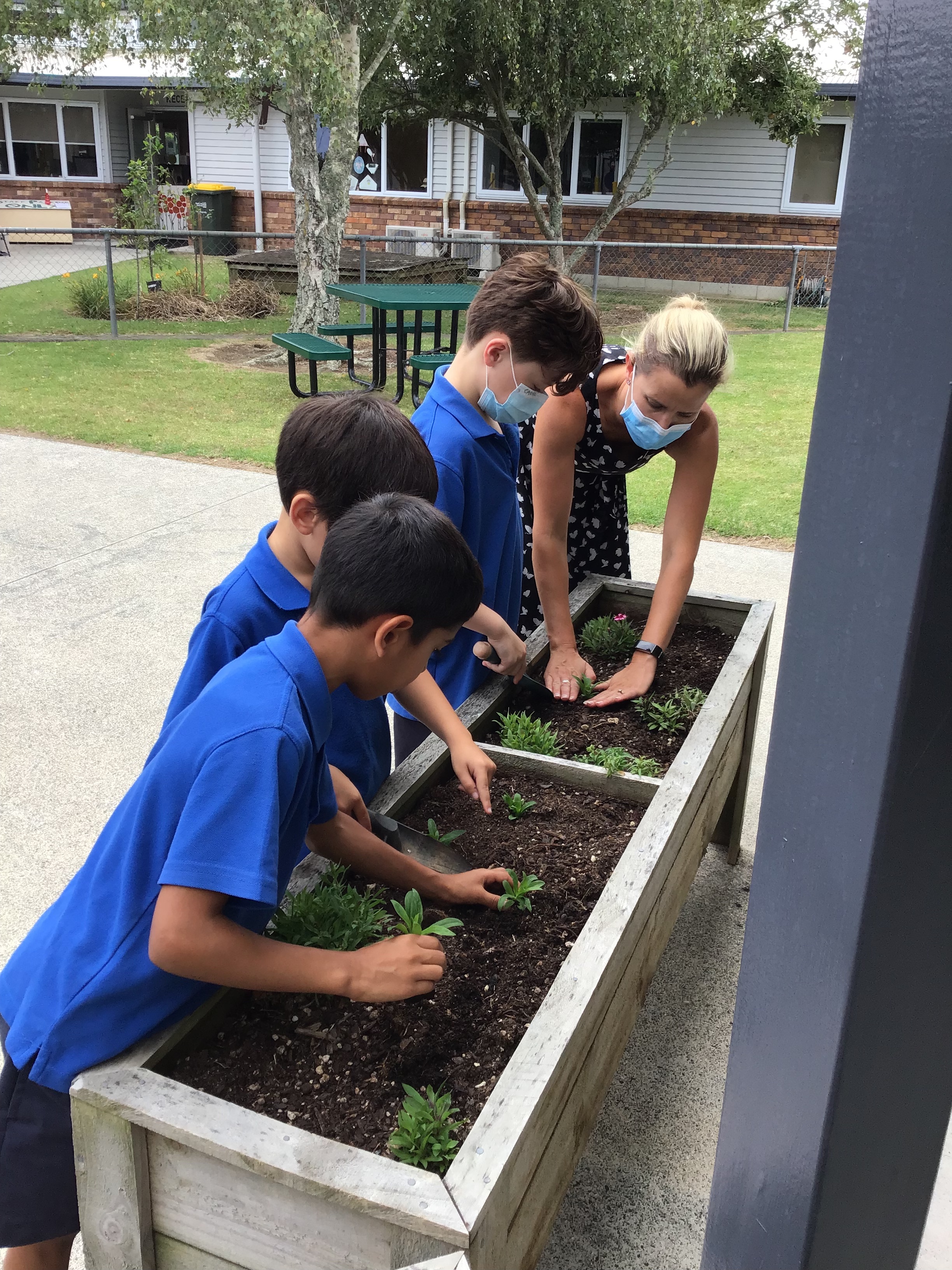 In Room 1, we have been busy learning all about plants. We started the year by planting some flowers outside of our classroom on the first day of school. We have been taking very good care of them and love the way they brighten up our outdoor space. We have continued to learn all about other plants, fruits and vegetables and are even growing some capsicums.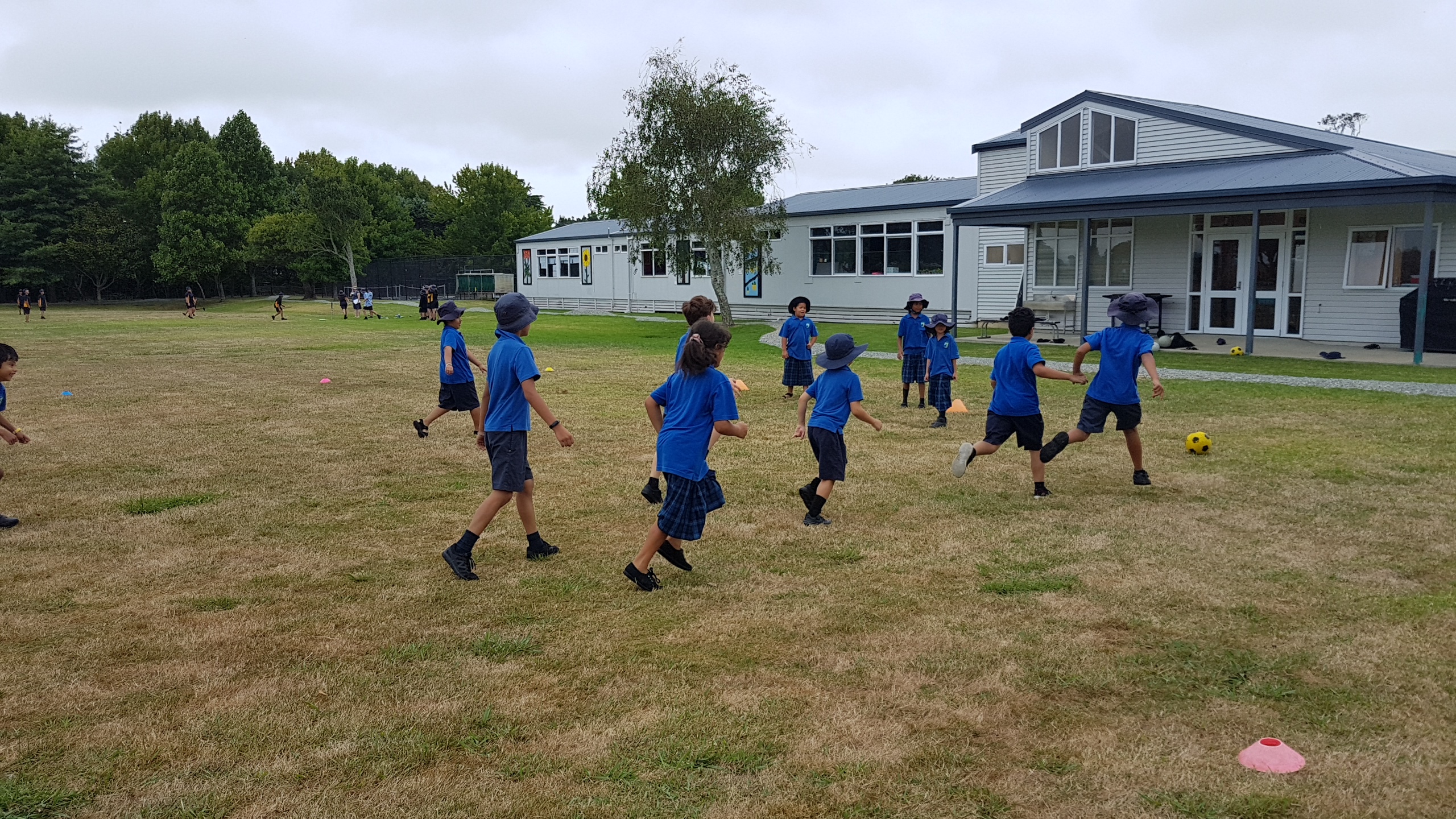 We also love to be active in Room 1. We know that a healthy mind and a healthy body go hand in hand, so every day we enjoy starting our day with a quick bit of fitness. Our teacher has noticed that we are getting fitter!
Room 2 – News From Ruma Rua!
On Funky Friday last week we did two fun activities. One was a STEAM (Science, Technology, Engineering, the Arts and Maths) Challenge where we used a given brief to design and build an Autumn Tree using popsicle sticks, tape, string, rubber bands and paper.
We also made Art using water colours to create expression using colour and lines, inspired by Edvard Munch's The Scream (1893). To create the lines, we made blobs with the water colours and blew the lines with a straw. They turned out so cool! You can almost hear them screaming!
For Topic, we have been focusing on the subject area of 'Garden-to-Table'. We have planted pea seeds and have been watering them each day and watching them grow. We also discussed the life cycle of how a seed becomes a flowering plant, and made germination jars to watch the germination process. We labeled a bean seed to solidify our understanding.
This week in Writing we have designed a robot friend and have been writing Creative Recounts and doing Descriptive Writing to go along with our class novel, The Wild Robot.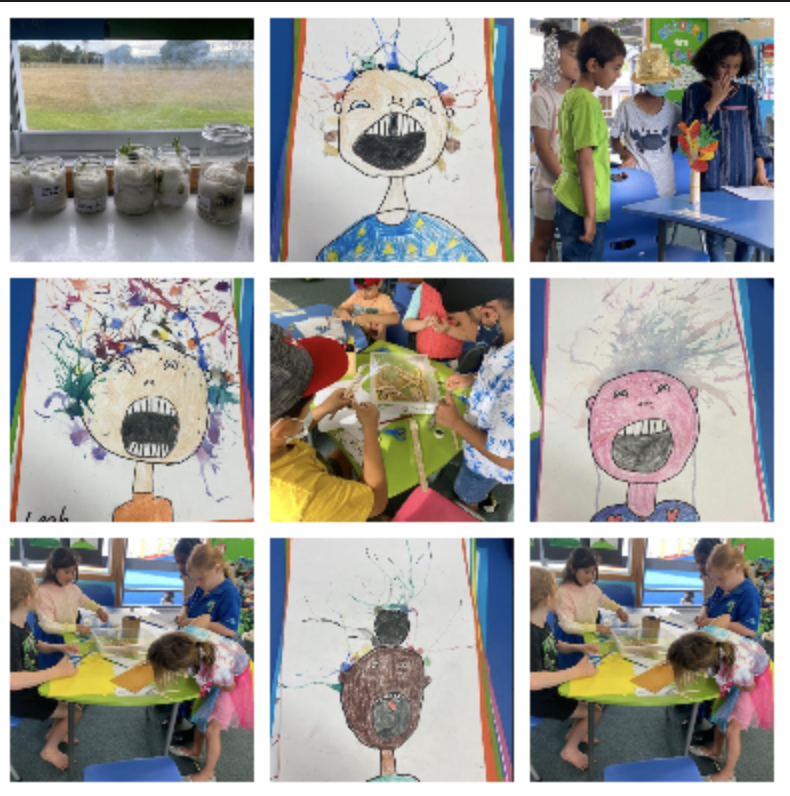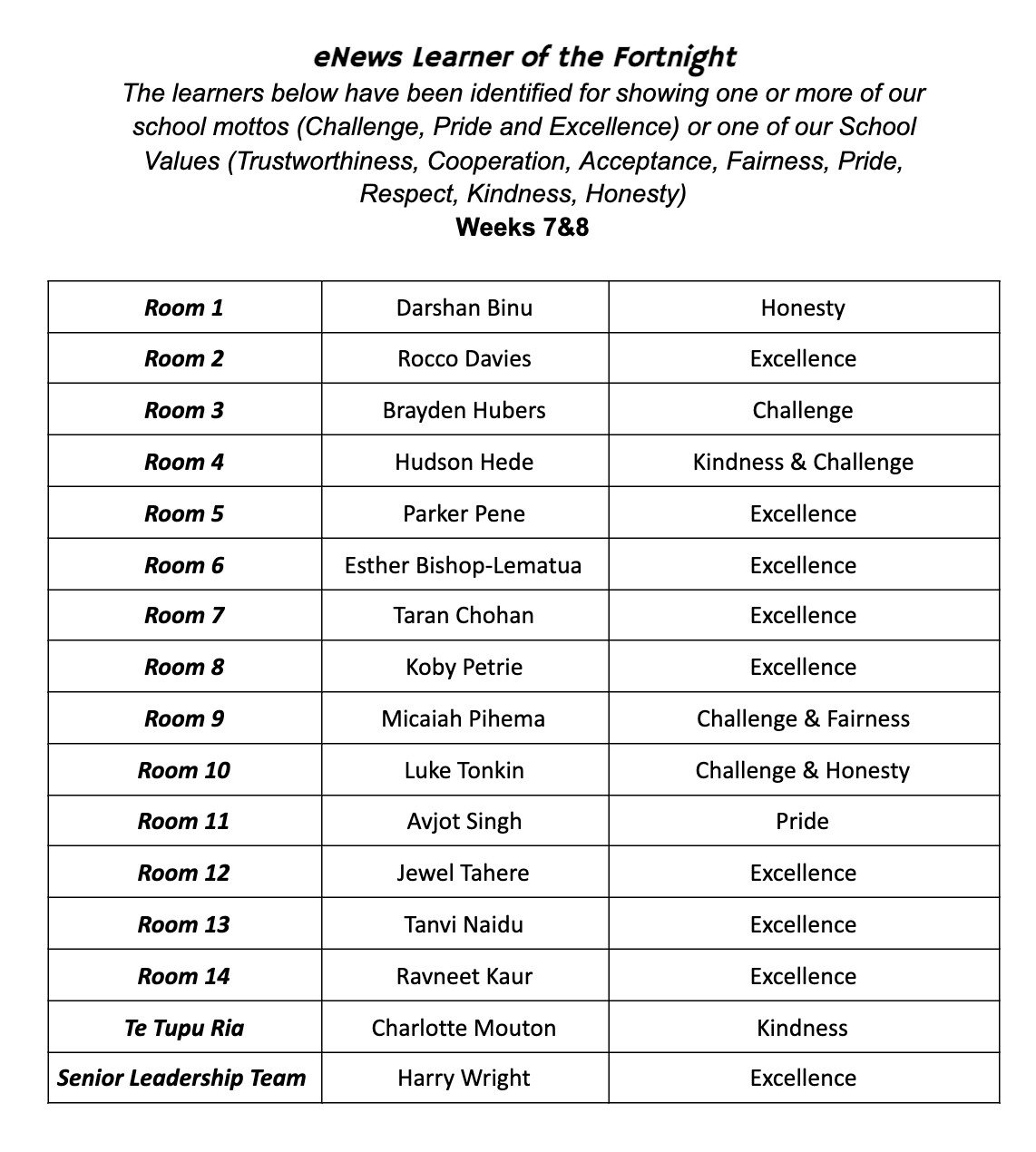 House Challenge Week 9
House Challenge next week on Friday 1st April! All students are encouraged to come to school in their house colours ready for an exciting challenge, in hopes to win points for their house. Ice blocks will be on sale on Kindo at $1 from Monday.

Student Leaders for 2022
It is with pride and excitement that we are finally able to announce the student leaders for 2022. Congratulations to these outstanding learners, we are sure they will represent our school with pride, accept challenges and strive for excellence in all that they do.
Watch out for other student leadership roles that will be announced over the coming weeks.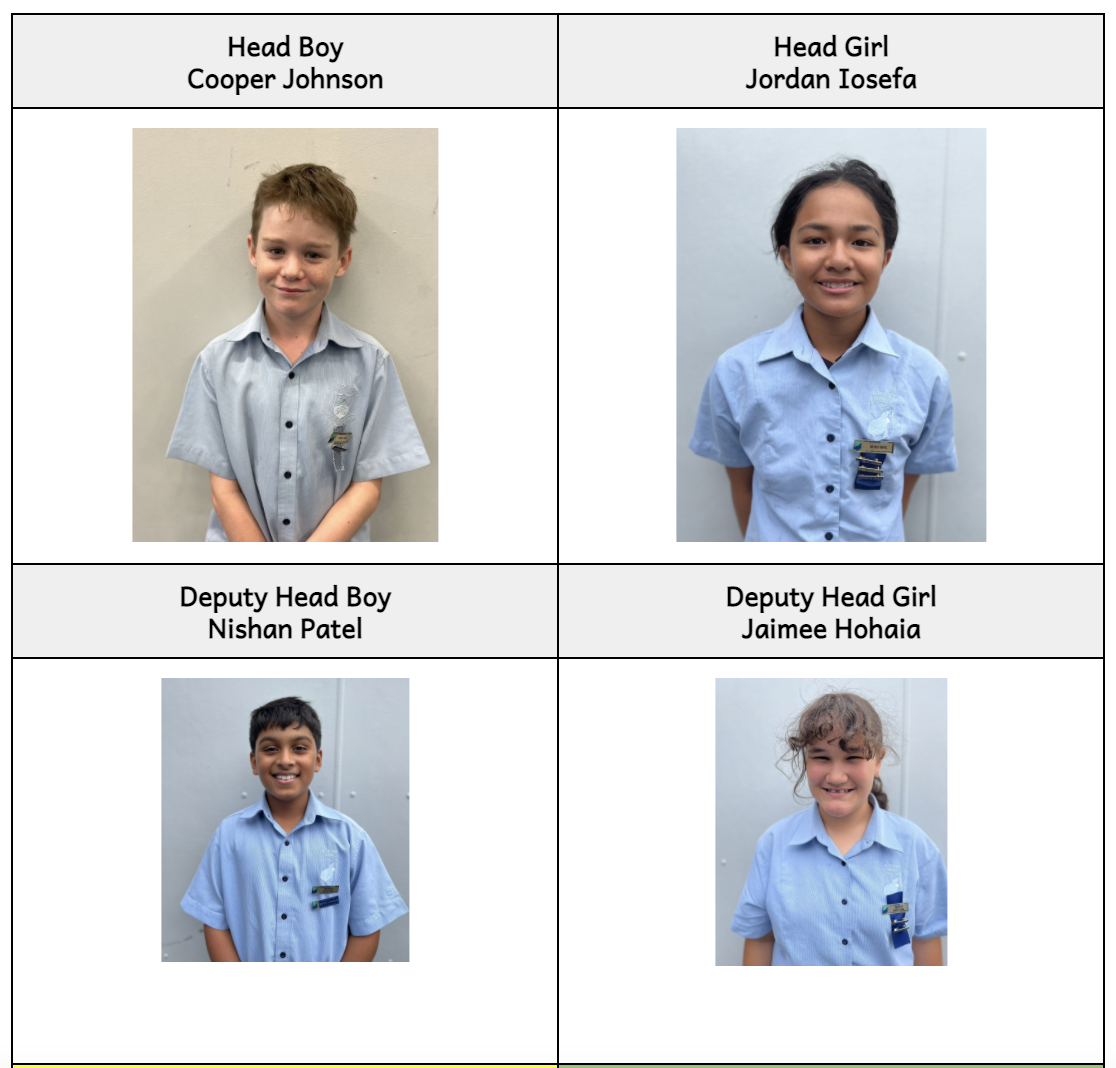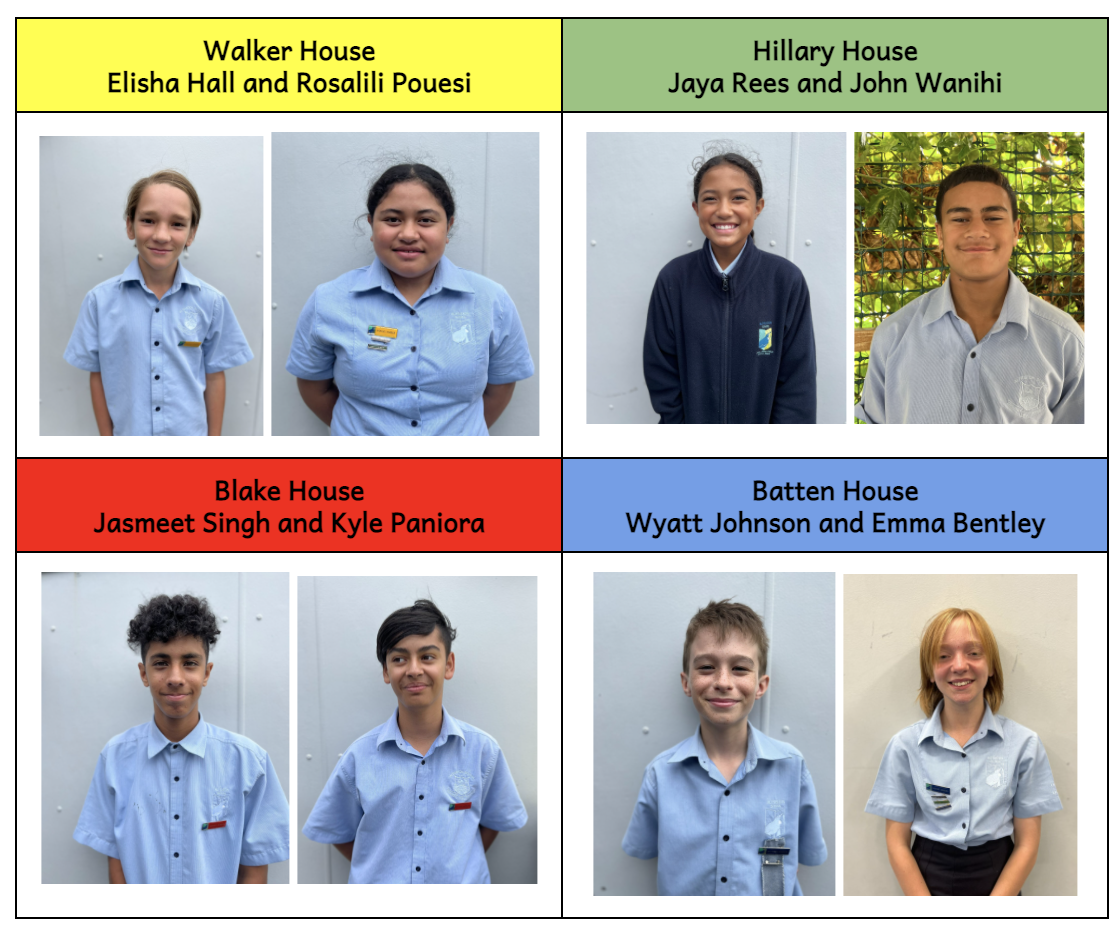 BOARD OF TRUSTEES ELECTIONS 2022
Please see the attached pdf for information about our 2022 Board of Trustees Elections, which will be held later in the year.
See attachment HERE
WATERPOLO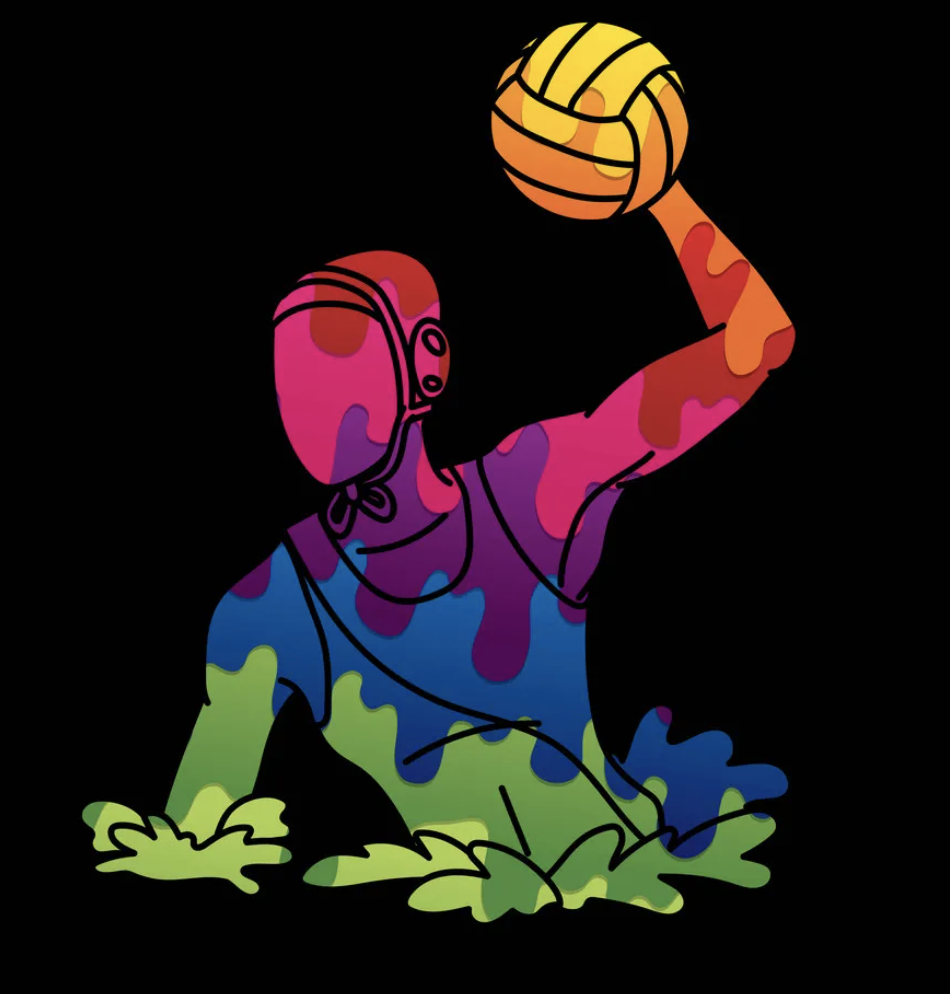 Free waterpolo training – Have a go!
Year 5-8 students are invited to come to Mountfort Park Waterpolo club
training for free to check it out.
WHEN: Fridays 26 March (this Friday!!), 2 April and 9 April, 5.45-6.45 pm
WHERE: Manurewa Aquatic and Leisure Centre, Sykes Rd, Manurewa
WHO: Anyone who is in years 5-8
COST: Free!
WHAT TO BRING: your togs, towel, and drink AND a friend if you like
What will happen?
Our coaches will meet you poolside. At the beginning, you will do a bit of swimming as a warm-up and then some skill practice with a ball. Then you will have the chance to try playing a game. Do NOT worry if you've never done it before. That's exactly why we'd
love you to come and try it. Just have a go! Bring some friends to try
it with you. The more the merrier!!
Hopefully we'll have another go at a y7/8 league some other time but for
now, get in and have some fun!
Please note: Waterpolo is played in a 2m deep pool. You must be
confident in deep water, while not holding on to the sides of the pool.
Easter Raffle
Alfriston School is excited to announce that the Easter Raffle for 2022 is back! Please find the link attached about the raffle and how to sell your tickets. The Raffle will open on Monday 28th March with tickets coming home with students and will close on Friday 8th April. The draw will commence on Tuesday 12th April! Click on link below:
Family & Friends Easter Raffle
Family & Friends Meeting Update
The Alfriston school family and friends group had their first meeting on Monday and what a productive meeting it was! The group is made up of some old and new members this year, who are excited and keen to get started. Some great events have been discussed and planning has already been put into plan for a few of them.
Alfriston school is very lucky to have such an enthusiastic group and we would like to say a big thank you to everyone who is involved. Thank you!
Please keep an eye out for upcoming events, such as the Easter Raffle (information and pdf above).
We welcome Arvind Sharma to Alfriston School – he has started in Te Tupu Ria this week.
Haima Yachamaneni, Jackson Woodley, Annabelle Coughlin, Ryker Wilkinson, Joel Scheepers, Upraj Singh, Leah Houareau, Brayden Hubers, Grayson Sterling, Arvind Sharma, Eilam Nath, Shelby Davies, Maximus Waikawa-Whaanga, Marlon Rees, Amelia de Beer, Vivienne Hohua, Lucas Lee.
2022 TERM DATES:
TERM 1
Thursday 3rd February – Thursday 14th April
TERM 2
Teacher Only Day – Monday 2nd May
Students return to school Tuesday 3rd May – Friday 8th July
Thursday 23rd June – Teacher Only Day
TERM 3
Monday 25th July – Friday 30th September
TERM 4
Monday 17th October – Thursday 15th December
Teacher Only Day – Friday 21st October
School hours:
We ask that all learners be at school by 8.30am each day to prepare for their school day.
8.45am:
Learning starts
10.40am – 11.00am:
Morning tea break
12.30pm – 1.30pm:
Lunch break
2.45pm:
School finishes
Gates remain open until 3.15pm daily
Please monitor the website and communications with regard to staggered pick up times.