Kia Ora from Mrs Cook
As Term 1 is nearing an end, and Term 2 is just around the corner, we are in the process of completing a Covid 19 Risk Assessment review. We have been proud of our plan to date, and are now looking at what health and safety measures we will need to continue upon our return in Term 2.
This information will be communicated with you prior to Term 2, however we are really looking forward to the time when we are able to invite our families back onsite.
Recently, we farewelled our amazing receptionist Linda Clack. We will miss her cheerful smile, warm welcomes and her cheeky sense of humour. We wish her all the best in her new endeavors. We also say goodbye to Tina Simon-Mills at the end of the term, who has been a learning assistant at Alfriston School for 5 years. We thank Tina for all the great work she has done in supporting our learners, and for being a valued member of the Alfriston whānau. Tina is taking time out for herself and her whānau and, while she will be missed, we wish her all the very best.
At the beginning of Term 2, we welcome Kerry Pearcey to Alfriston School. Kerry will open our new entrant class in Te Tupu Ria, working closely with Jen Groom. Kerry is an experienced classroom teacher, who has a passion for teaching and learning, and creating a warm caring environment, with the learners at the center of all she does. Welcome to Alfriston School Kerry!
Next week, our Year 5 and 6 learners head off to Kawau Island for 4 days of fun and adventure. There has been great excitement in preparing for this much awaited educational experience. We thank Mrs Towgood for all the time and effort she has put into organising this camp, and another thank you goes to the teachers who will be there to ensure this camp is a memorable and successful experience for our learners. We know the learners are extremely grateful.
A big thank you to Miss Lammie, our Hāuora champion! Miss Lammie has been providing staff and learners with a wide variety of fun activities on a weekly basis. A highlight is definitely going to be our last week of term, as Miss Lammie has planned an 'Easter Week'. The following fun events will take place:
Monday: The Great Alfriston Scavenger hunt!
Tuesday & Wednesday: The Great Alfriston Easter Rabbit Paper Chain
Thursday: The Great Easter Celebration on the field!
We thank Miss Lammie for thinking about ways in which our learners and staff can reconnect and have fun together.
Carla Cook
Staff profile
Class news – Rooms 3&4
Celebrations of learning
Upcoming events
Other news
Family & Friends news
Welcome to Alfriston School & birthdays
Term dates, calendar
Class News from Rooms 3&4
Kia ora from Room 3
With the arrival of Autumn at Alfriston School, Room 3 begun exploring the new colours around us during our Visual Art Unit. First the learners had to arrange their leaves on their canvas in a visually appealing way. They had to ensure that some of their leaves were off the page so that their artwork looked natural. After this stage was completed the learners experimented with blending using pastel before eventually using dye to create a contrasting background. Finally Room 3 completed their work by adding finer detail using Indian Ink. Mr Wallis was proud of the creativity his students displayed and their willingness to try new art techniques they were not familiar with. Well done Room 3! Ka Pai!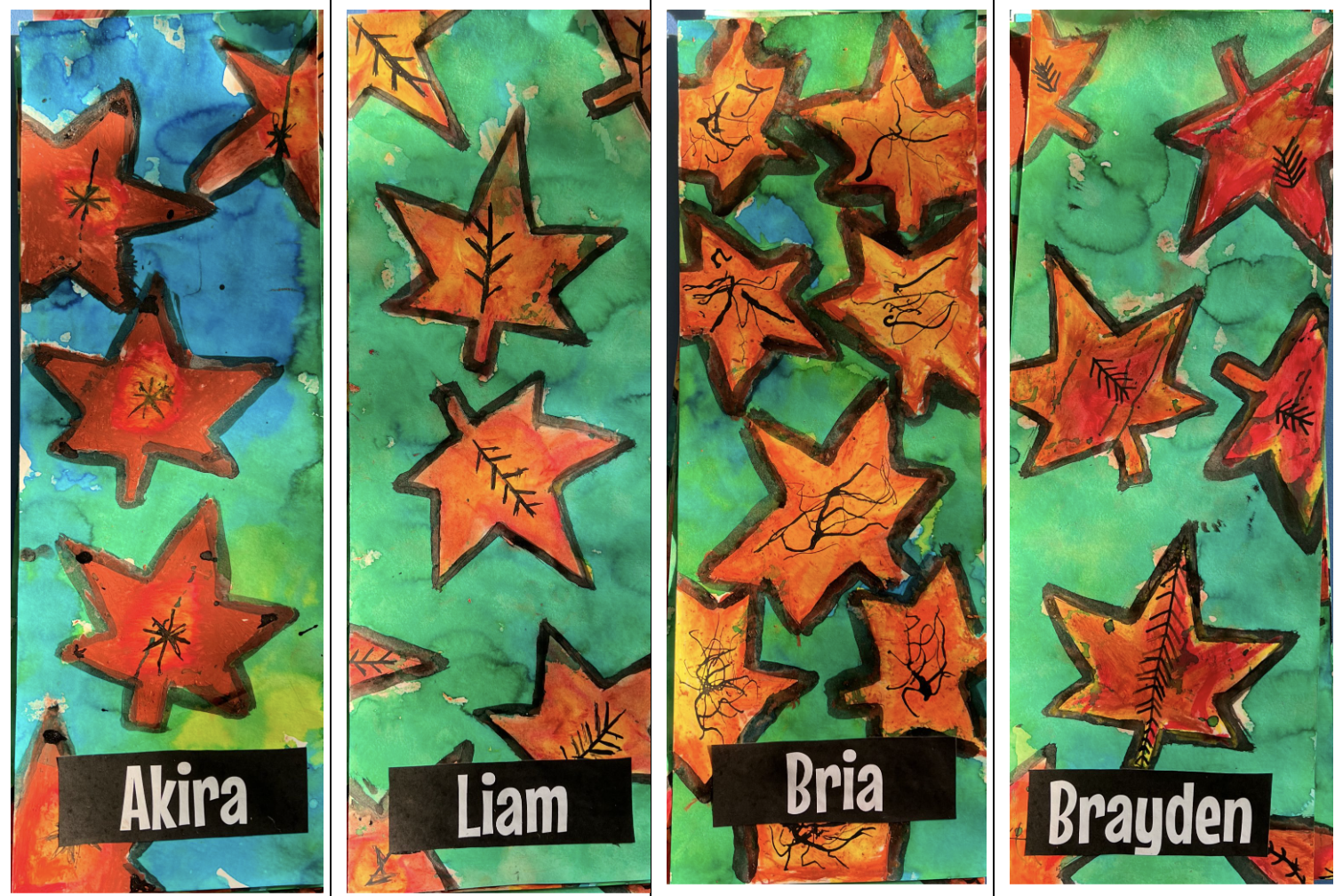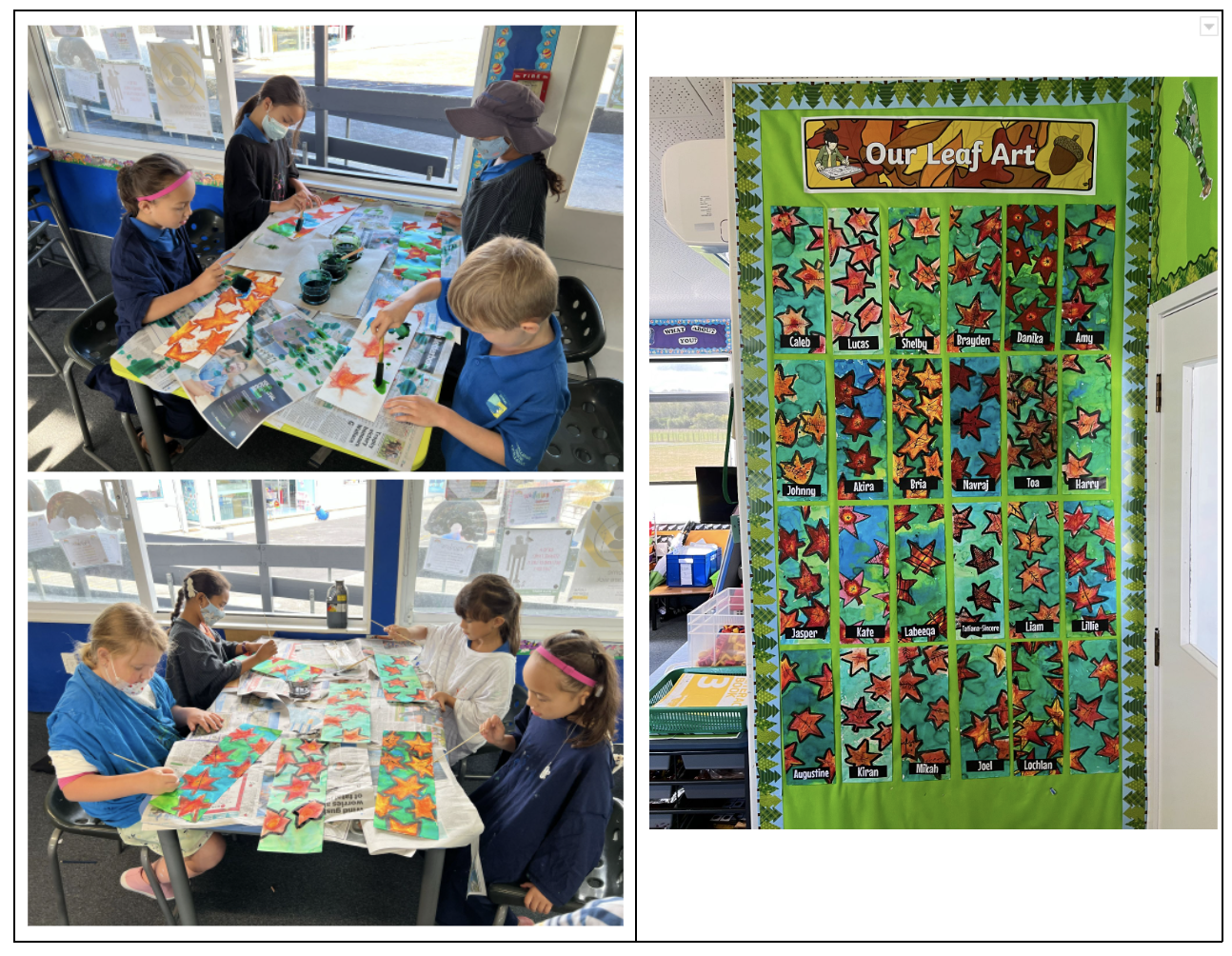 Room 4 – News From Ruma Wha
Room 4 has been learning about plants. We have learned about different parts of a plant and what part of a plant different fruits and vegetables come from. We planted some peas and we have been observing them grow, we can't wait until we get to eat them!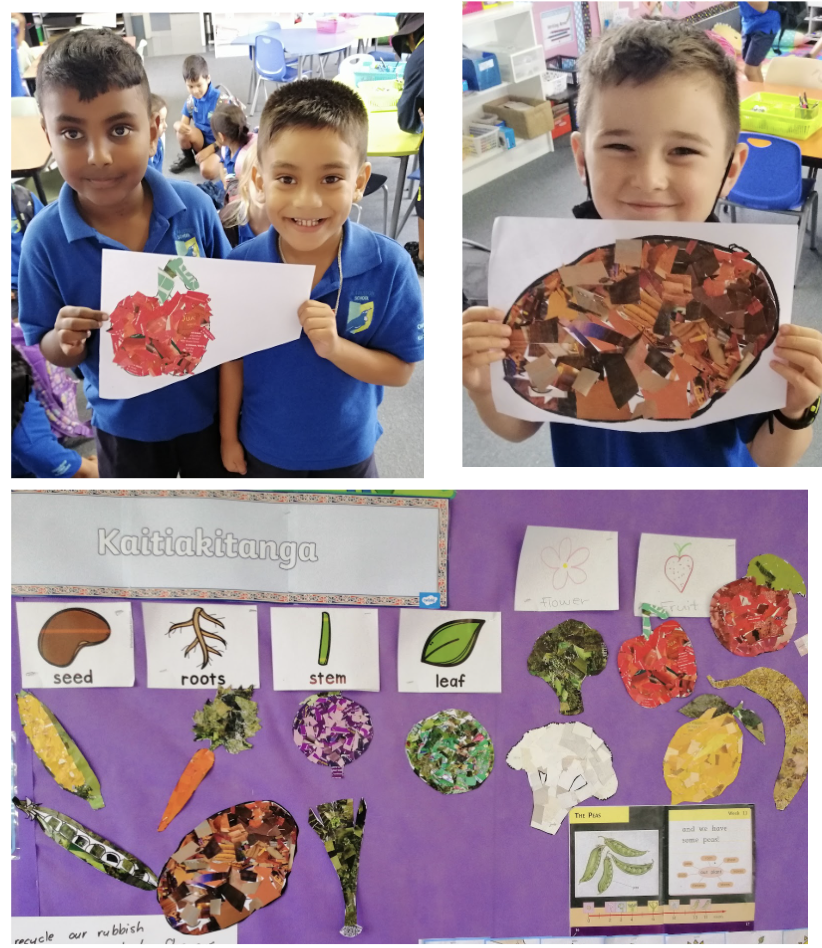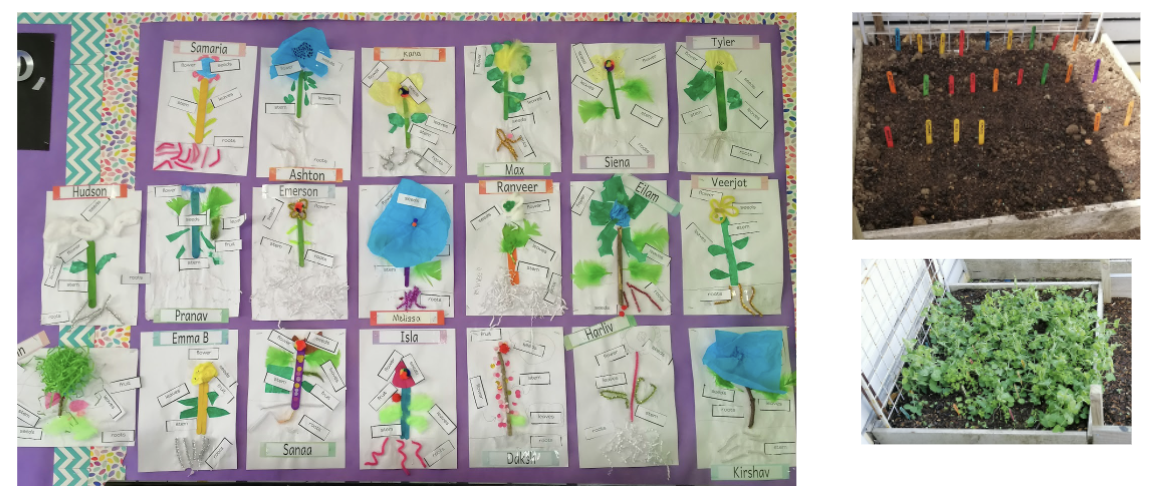 We have been enjoying the Better Start Literacy programme in Room 4. We have so much fun sounding out words, reading, and writing.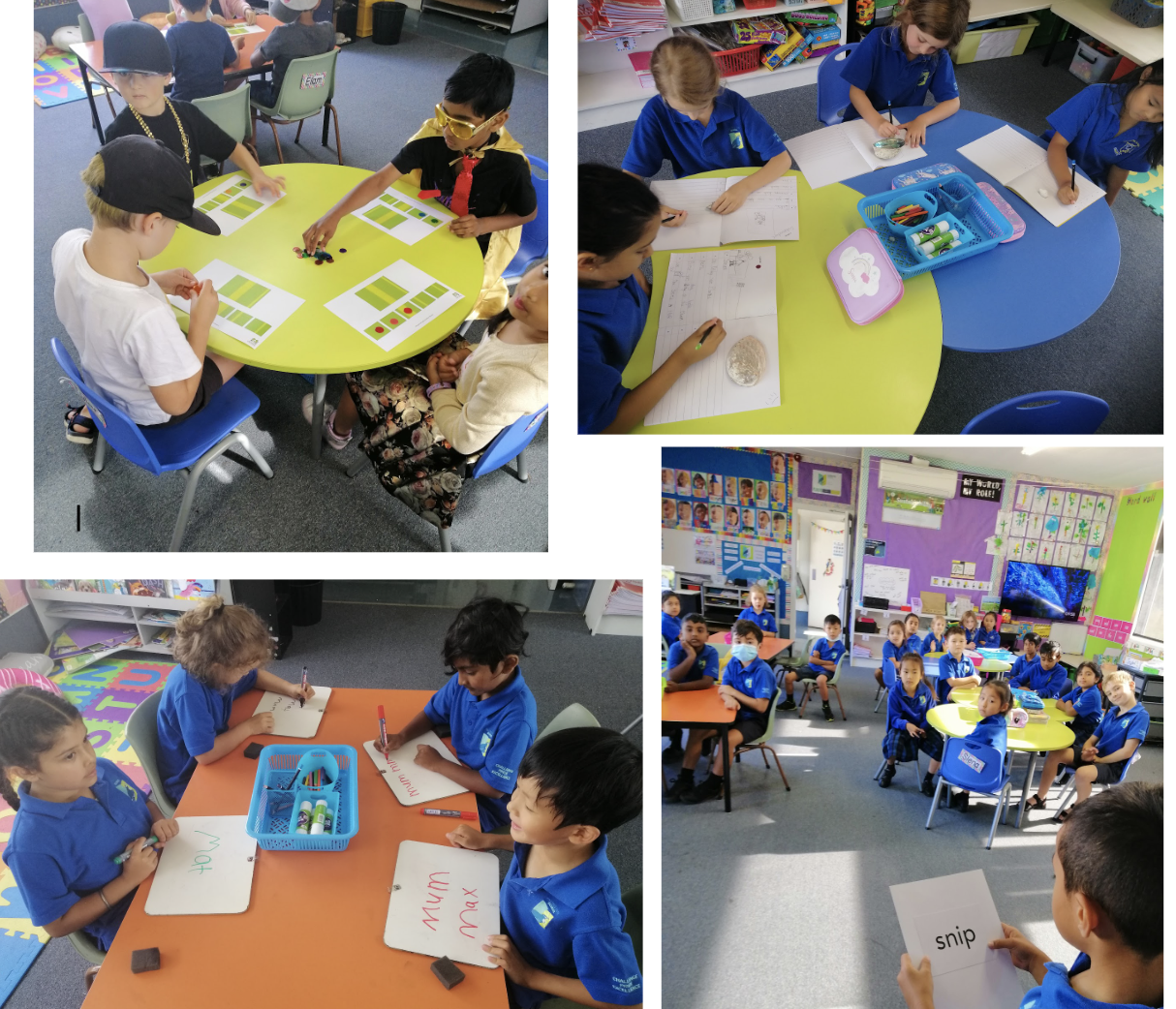 Click on the link HERE to view our draw as a movie!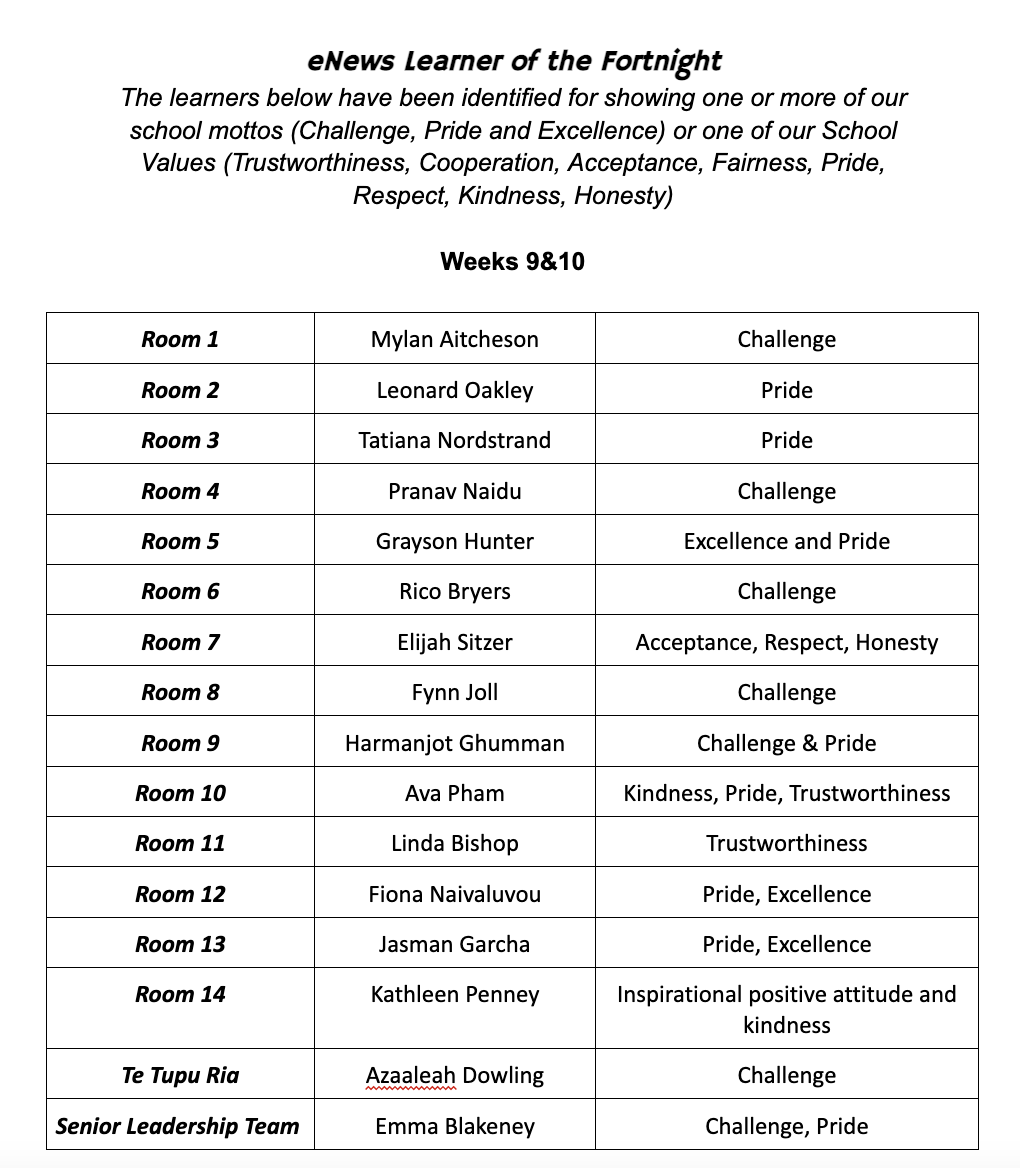 Week 11, Term 1
Monday: The Great Alfriston Scavenger hunt!
Tuesday & Wednesday: The Great Alfriston Easter Rabbit Paper Chain
Thursday: The Great Easter Celebration on the field!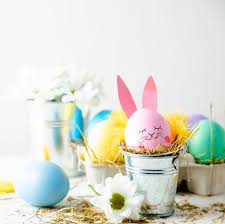 BOARD OF TRUSTEES ELECTIONS 2022
Please see the attached pdf for information about our 2022 Board of Trustees Elections, which will be held later in the year.
See attachment HERE
WATERPOLO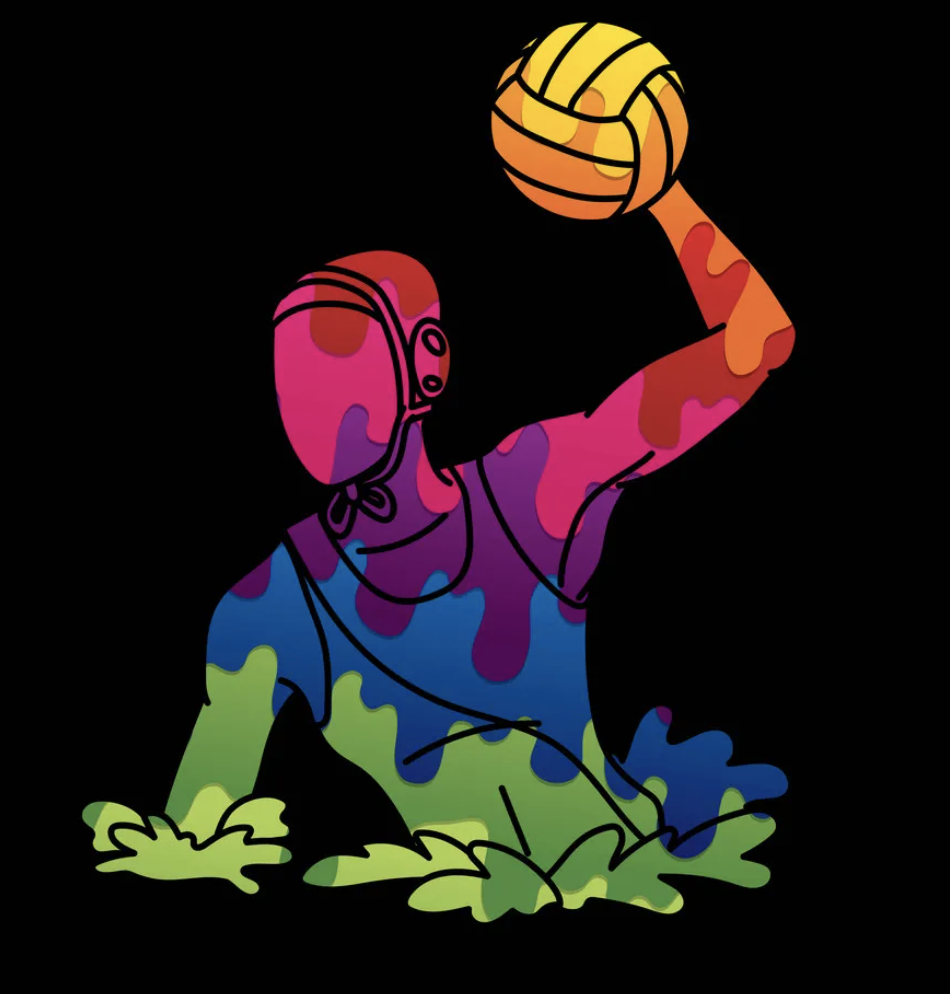 Free waterpolo training – Have a go!
Year 5-8 students are invited to come to Mountfort Park Waterpolo club
training for free to check it out.
WHEN: Fridays 26 March (this Friday!!), 2 April and 9 April, 5.45-6.45 pm
WHERE: Manurewa Aquatic and Leisure Centre, Sykes Rd, Manurewa
WHO: Anyone who is in years 5-8
COST: Free!
WHAT TO BRING: your togs, towel, and drink AND a friend if you like
What will happen?
Our coaches will meet you poolside. At the beginning, you will do a bit of swimming as a warm-up and then some skill practice with a ball. Then you will have the chance to try playing a game. Do NOT worry if you've never done it before. That's exactly why we'd
love you to come and try it. Just have a go! Bring some friends to try
it with you. The more the merrier!!
Hopefully we'll have another go at a y7/8 league some other time but for
now, get in and have some fun!
Please note: Waterpolo is played in a 2m deep pool. You must be
confident in deep water, while not holding on to the sides of the pool.
Easter Raffle
The draw for our Easter raffle will take place next week, and you will be able to see the results in next week's special Easter Edition eNews. Watch this space!
Welcome to:
Lucy Wright, Gurbani Atwal and Raavi Saran to Alfriston School – they have started in Te Tupu Ria over the past 2 weeks.
Lucy Wright, Zion Naivaluvou, Jessica Nguyen, Chase Wilkinson, Gurbani Atwal, Raavi Saran, Raina Prasad, Stella Hutton, Muriaroha Goodfellow-Yorke, Joseph Tavita, Kameron Wang, Michael Mu, Khalia Donohue, Kartheeka Kanchupati, Sienna Chapman, Isla Barnett, Bellia Liu, Ryna Sharma
2022 TERM DATES:
TERM 1
Thursday 3rd February – Thursday 14th April
TERM 2
Teacher Only Day – Monday 2nd May
Students return to school Tuesday 3rd May – Friday 8th July
Thursday 23rd June – Teacher Only Day
TERM 3
Monday 25th July – Friday 30th September
TERM 4
Monday 17th October – Thursday 15th December
Teacher Only Day – Friday 21st October
School hours:
We ask that all learners be at school by 8.30am each day to prepare for their school day.
8.45am:
Learning starts
10.40am – 11.00am:
Morning tea break
12.30pm – 1.30pm:
Lunch break
2.45pm:
School finishes
Gates remain open until 3.15pm daily
Please monitor the website and communications with regard to staggered pick up times.