Kia Ora from Mrs Cook
Our tanks are full! This morning we had our first whānau assemblies for quite some time, and they were wonderful presentations of learning. Thank you to all the family members who took the time to come and celebrate the achievements of our learners. We all really appreciated it!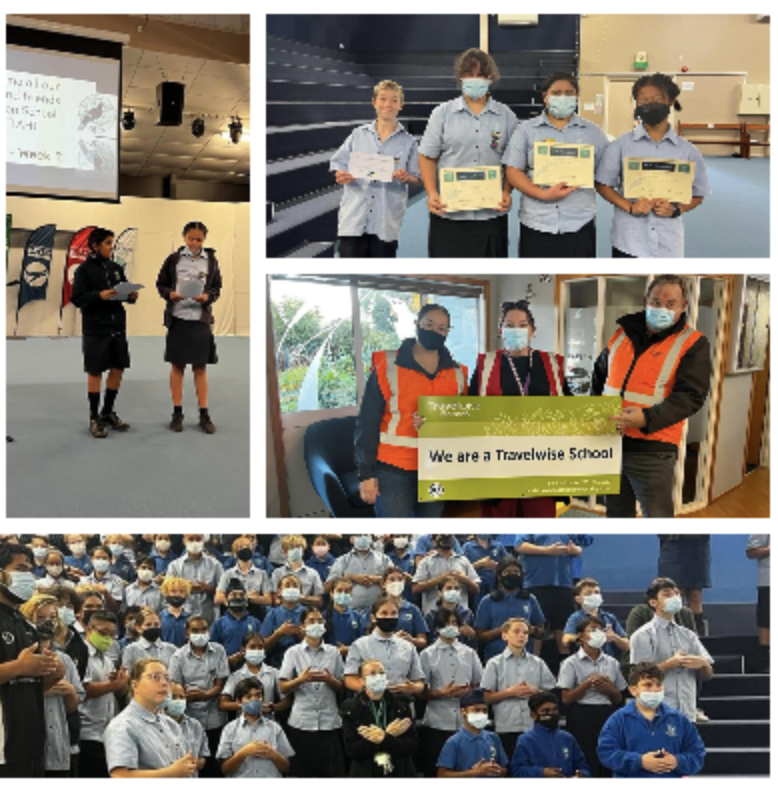 Our next whānau assemblies are Week 4 (Friday 27th May). Year 0-4 assembly starts at 9.00am and Year 5-8 starts at 9.45am. We hope to see lots of you there.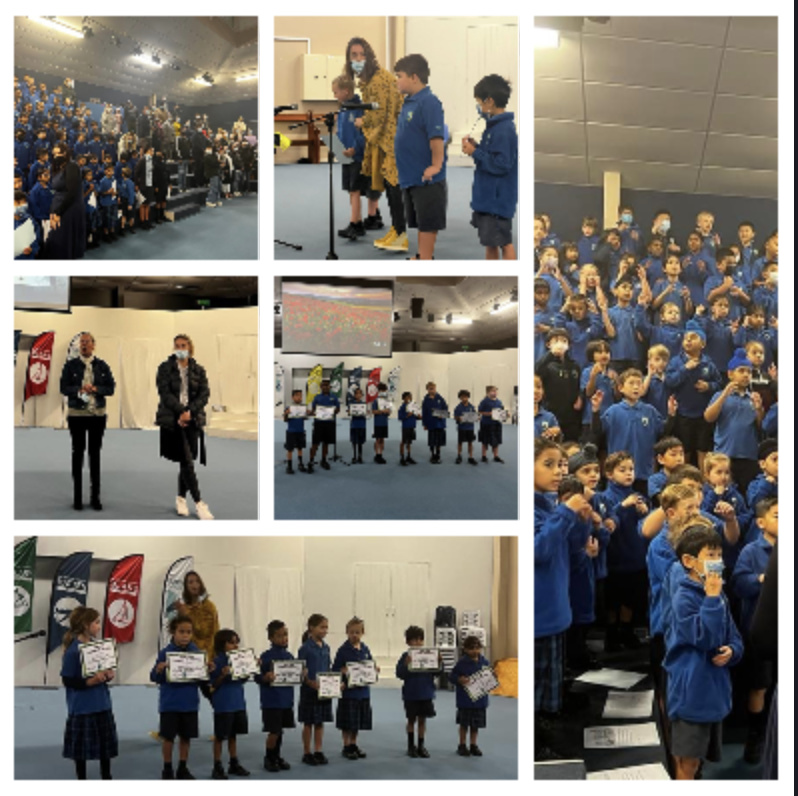 It has been lovely chatting to parents before and after school, and we encourage you to come onsite to interact with staff and other parents. Alfriston School is the hub of our community, a place where everyone is valued and welcome, and we look forward to seeing you soon.
EOTC activities are beginning to happen again, which is exciting! If you are able to help on trips, we would encourage you to check your school police vet is current. If you are new to Alfriston School, and willing/able to help out, please contact the school office and we will ensure you receive the relevant forms.
Haoura – Health and Wellbeing
This week I attended a zoom session open to principals in the Auckland area. We were made aware that covid cases in Auckland this week have risen 30%.
I ask that you continue to provide your child (Year 4 -8) with a mask each day. While masks are not mandatory, they are a layer of protection that we at Alfriston School support. We also ask that adults coming onsite wear a mask.
Thank you for supporting Alfriston School's positive mask-wearing culture.
Have a lovely weekend and we look forward to seeing our learners back to school on Monday, ready for Week 3 of learning.
Carla Cook
Staff profile
Class news – Rooms 4&6
Celebrations of learning
Upcoming events
Other news & reminders
Family & Friends news
Welcome to Alfriston School & birthdays
Term dates, School Times
Kia ora Alfriston whanau,
My name is Sarina Davies (Mrs Davies) and I feel very privileged to be a part of the Alfriston School community. I have been part of this community for almost six years now and I still love coming to work every day. You can find me in Room 1 teaching a great group of year 3 and 4 students this year. During my time at Alfriston School, I have taught almost all year levels. It is lovely to see the smiling faces of the students as they grow and change throughout the years here.
In my spare time, I enjoy spending time outdoors with my family either in the garden at home or off on an adventure. I have three children who also attend Alfriston and at the weekends we all love to go mountain biking in Totara Park.
Room 4 – Our Learning
Room 4 have had a fabulous start to the term! We were excited to be back in the classroom learning. Our topic this term is Reduce, Reuse, Recycle, we kicked this off with a bang with some great discussions and setting some awesome goals to help do our part.

We learnt about ANZAC day and painted our own poppy fields.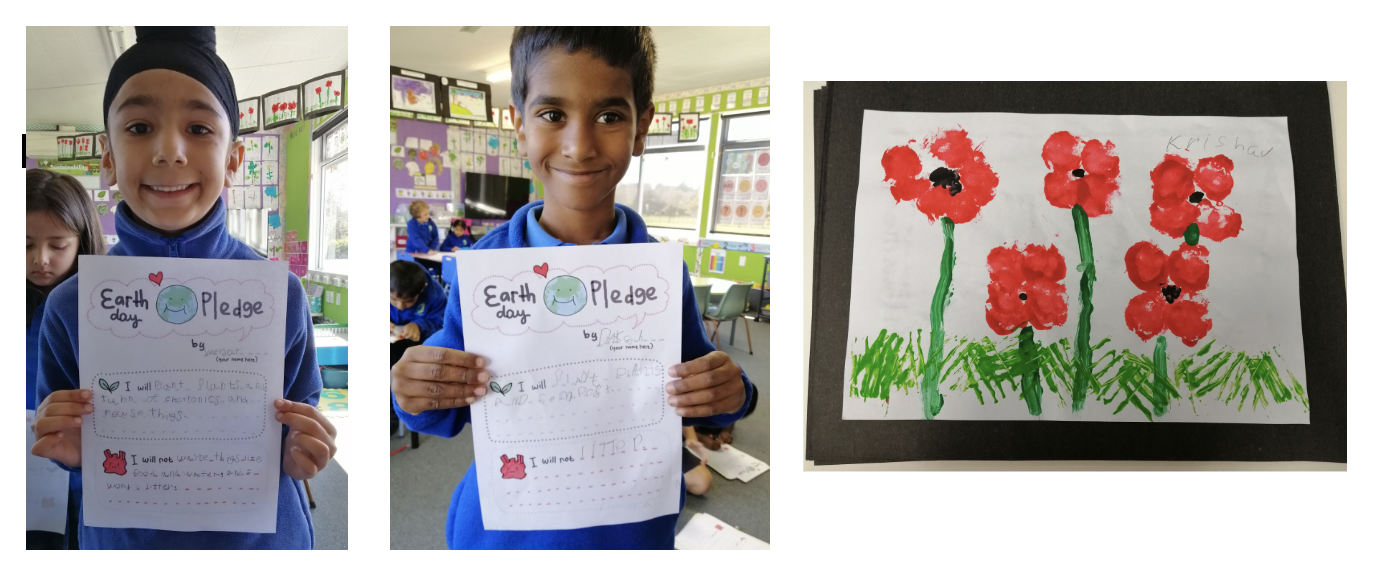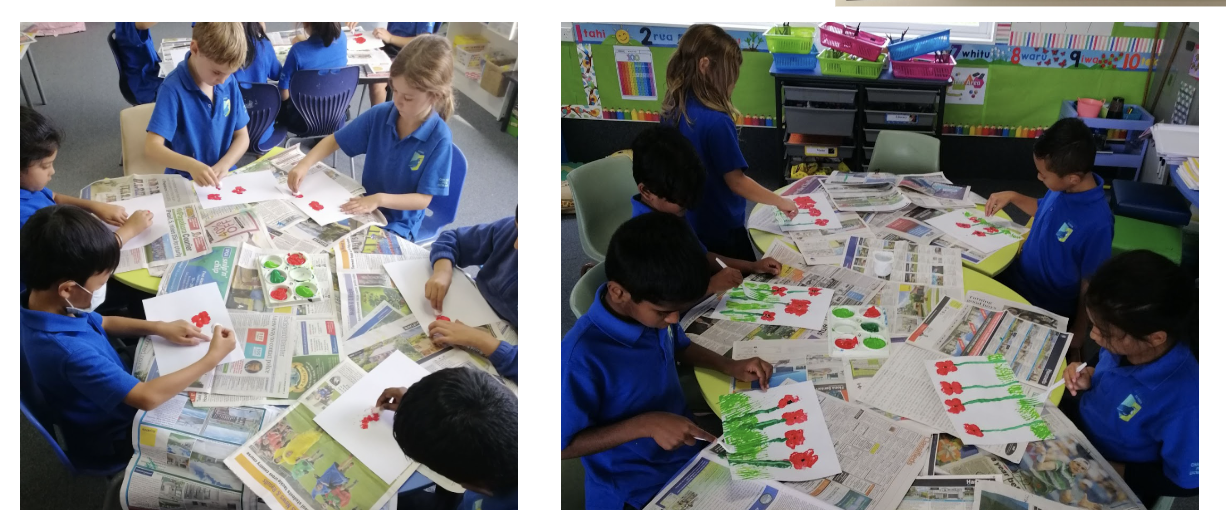 Room 6 – Our Learning
Room 6 have been enjoying all things LITERACY. We have been enjoying weekly trips to the school library this term and 'WOW' – it is a great place to relax and find a new adventure to read or find out some fascinating new facts about topics you are interested in.

We have been talking lots about the difference between fiction and non fiction texts and we are so excited to learn more about being writers ourselves. Room 6 have been enjoying the introduction of the 'Better Start Literacy' programme in class. We have been working hard on our reading and writing, learning lots about how words are put together. We listen carefully for each sound that we can hear as we write, and sound out the letter sounds as we read.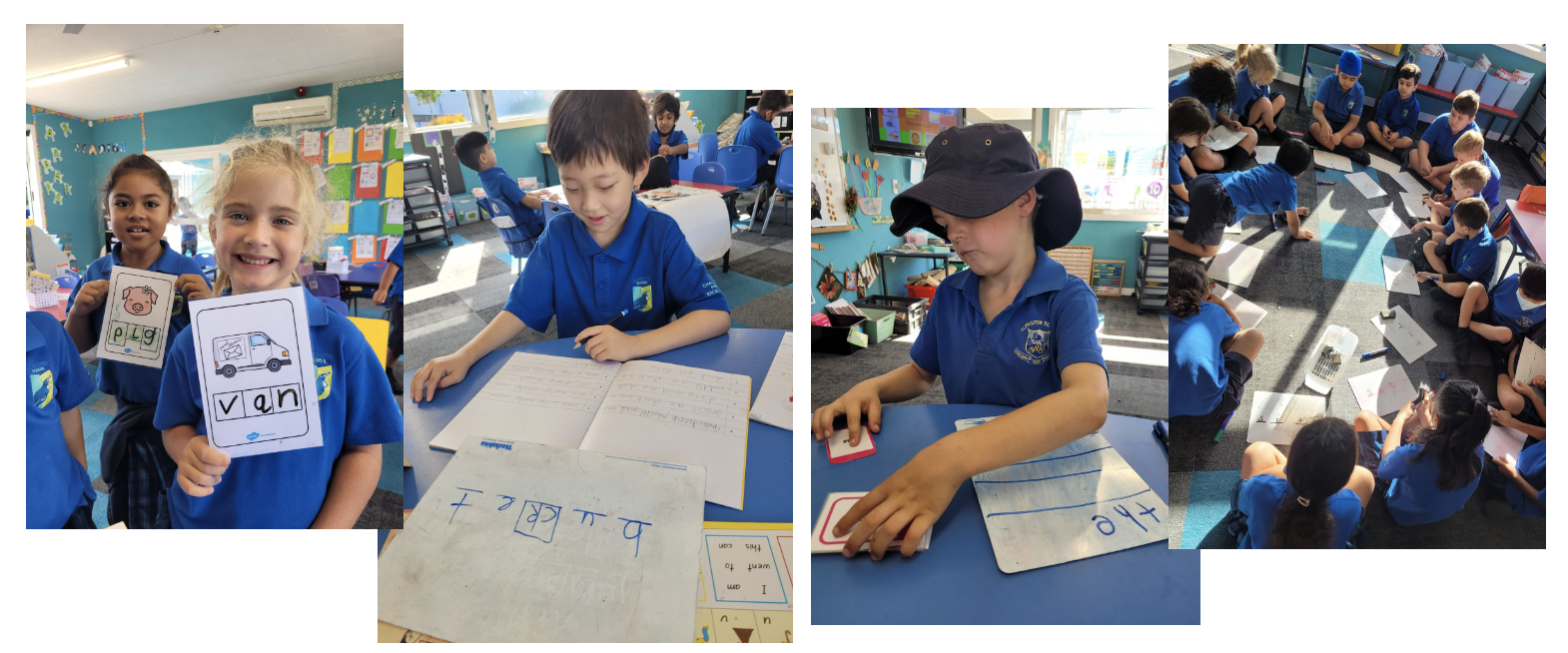 Term 2 Highlights
ECCS returns
Book Week 30 May-2 June
Parent whānau assemblies each fortnight
Sports camp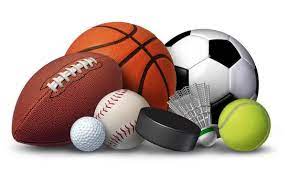 UNIFORM REMINDERS
Thank you to all learners who are wearing their uniforms with pride. A few important reminders in regards to Alfriston School's uniform expectations:
Shoes are to be all black
Alfriston School jackets are an additional layer of warmth, learners need to wear a school jumper in the first instance
The only jewelry to be worn is a basic wristwatch (no ability to communicate through the watch) and a plain stud earring in each ear
Nail polish is not to be worn to school
Learners are able to receive a uniform pass from the office if there is a reason for your child wearing incorrect uniform. Please send a note with your child to explain and we will organise the uniform pass.
We thank you for working with us to ensure our learners represent our school with pride and are safe whilst learning and playing.
LATENESS
As previously indicated it is vital learners are onsite and ready to start the day by 8.45am. The first 15 minutes of the school day set learners up for success. We are currently tracking lateness and will be in touch with whānau we are concerned about.
BOARD OF TRUSTEES ELECTIONS 2022
Please see the attached pdf for information about our 2022 Board of Trustees Elections, which will be held later in the year.
See attachment HERE
WATERPOLO OPPORTUNITY
Entry Level WATERPOLO HAVE A GO days. We are very excited to be able to extend an invitation to ANY students, year 5-8, who would like to come to Mountfort Park Waterpolo Club'sFriday night training during term 2 FOR FREE!
We offered this opportunity at the end of Term one and had a great time with about 20 or so newbies, mostly from one school, who we hope we may see more of!
We have a couple of Auckland based tournaments coming up which u12 athletes would be more than welcome to participate in, plus a tournament or two later in the year in other regions around the country. These arealways heaps of fun….
NOW is a great time to get started and HAVE A GO! Invite your friends and come along.
Year 5-8 students
Fridays 5.45 – 6.45pm (except Friday 3 June, Queens Birthday Weekend)
Manurewa Aquatic centre
Sykes Rd, Manurewa
FREE
Bring Togs, towel and a drink bottle
PLEASE NOTE: Waterpolo is played in 2m deep water. It is important that athletes are confident in not being able to touch the bottom. Some swimming ability is helpful.
For further information or with any questions, please contact Margaret
events@mountfortwaterpolo.nz or Shimera u12@mountfortwaterpolo.nz
Updates
Family and Friends met last week and have come up with some plans for future events and fundraisers. Watch this space!
Welcome to:
We welcome Ashton Lewis to Tupu Ria!
We also welcome Leroy Fisher and Cullum Fisher to Alfriston School!
Wendy Shao, Vashnie Pahalu, Rosalili Pouesi, Gurjot Kaur, Navsimrat Bhullar, Ashton Lewis, Jasman Garcha, William Liu, Harshveer Singh, Kiran Truman, Emily Waddington, Mikah Toala, Mikaela Ferre Sales Torres, Hanzalah Raza, Grayson Hunter, Oliver Powell, Andrea Rippingale, Cashius Hale, Harvey Orec, Veerjot SIngh, Hudson Hede, Gursimar Kaur Saggi, Larissa Toala, Kyel Deo.
2022 TERM DATES:
TERM 1
Thursday 3rd February – Thursday 14th April
TERM 2
Tuesday 3rd May – Friday 8th July
Thursday 23rd June – Teacher Only Day
TERM 3
Monday 25th July – Friday 30th September
TERM 4
Monday 17th October – Thursday 15th December
Teacher Only Day – Friday 21st October
School hours:
We ask that all learners be at school by 8.30am each day to prepare for their school day.
8.45am: Learning starts
10.40am – 11.00am: Morning tea break
12.30pm – 1.30pm: Lunch break
2.45pm: School finishes
Gates remain open until 3.15pm daily