Kia Ora from Mrs Cook
Kia ora Alfriston School Whānau,
I hope you all had a lovely long weekend and are looking forward to another in a few weeks time. A reminder that Thursday 23rd of June is Teacher Only Day and Friday 24th of June is a holiday to celebrate Matariki.
As a school we are always reflecting and evaluating, committed to being the best we can in order for our learners to achieve their full potential.
Our school's vision and values are integral to our learning communities direction, curriculum and school culture – they are the foundation of all we do!
It is important that the school's vision and values reflect the current community, and as these have not been reviewed in over 10 years we will be completing a thorough review and want your input.
How will the review process work?
Our community will be invited to information sessions
A survey will be sent to all members of the school community
Collate information and develop a draft vision statement and values
Send out draft statement, inviting feedback
Confirm final vision statement and values – share with all stakeholders
This is your opportunity to help develop the future direction of Alfriston School. Please make the time to attend one of the following information sessions:
Wednesday 6th July 12.15pm
Wednesday 6th July 5.20pm
Thursday 7th July 3.00pm
WHĀNAU ASSEMBLIES
We have enjoyed having our community back onsite this term and the whānau assemblies are a regular opportunity for families to celebrate their child/ren's learning.
Due to week 8 being a short week (teacher only day on Thursday 23rd June and Matariki holiday on Friday 24th June) assemblies for the remainder of term 2 will be on Friday 8th July, in Week 10.
Ngā mihi
Carla Cook
Staff profile
Class news – Rooms 9, 10
Celebrations of learning
Upcoming events
Other news & reminders
Family & Friends news
Welcome to Alfriston School & birthdays
Term dates, School Times
Welcome to the Alfriston Team!
Kia Ora, my name is Renee and I am part of the admin and teacher aide teams at Alfriston School.
I have a big heart to serve the community, whānau, and our young people. I have a background in nursing and I'm so excited to learn new skills and knowledge here at Alfriston school. I enjoy spending time weaving harakeke, I love the outdoors, and enjoy eating good food with good company.
Room 9 – Our Learning
In Room 9, we have been looking at how to use the internet to research different websites for information. We each chose a famous landmark and made bullet point notes. From these notes, we wrote an information piece about our chosen landmark. These will now be placed near a map in the class so that visitors can see where in the world they are.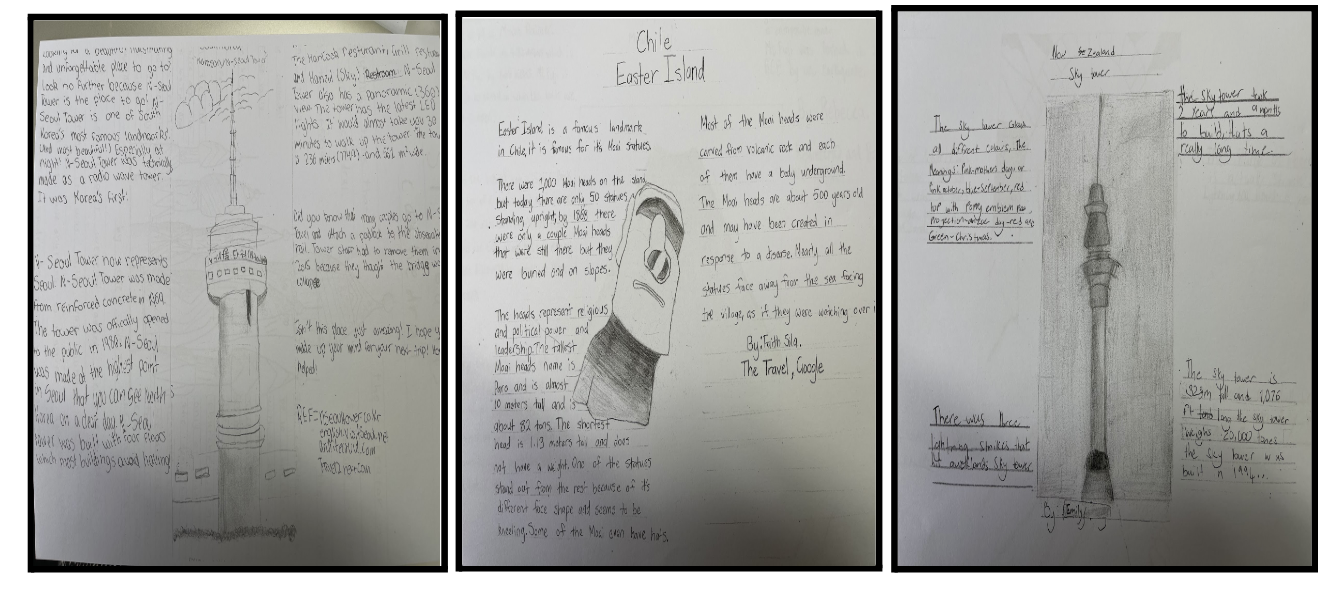 In Science, we have been looking at the water cycle and learning the technical names for each process. We have also completed an experiment that shows the whole cycle in a plastic bag!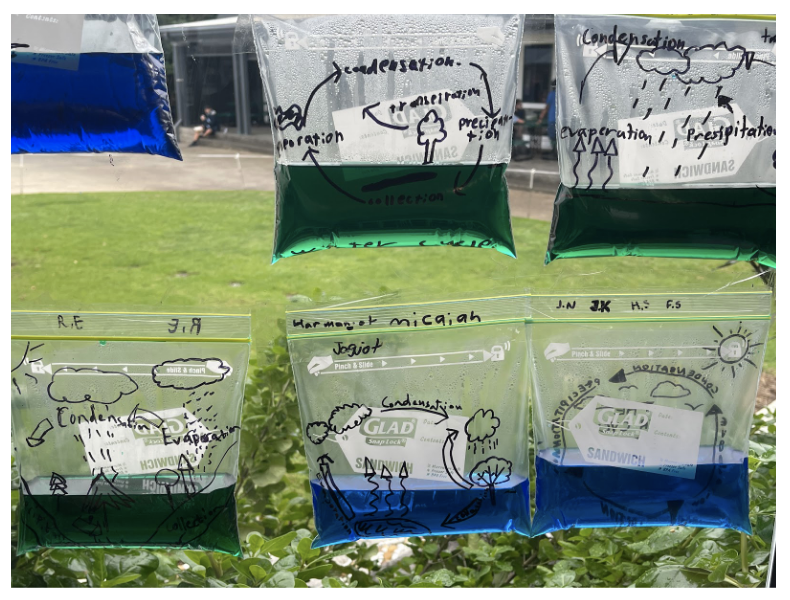 We have worked with various art mediums this year and we are in the process of completing foil art. There are a few stages to this and these are the first couple.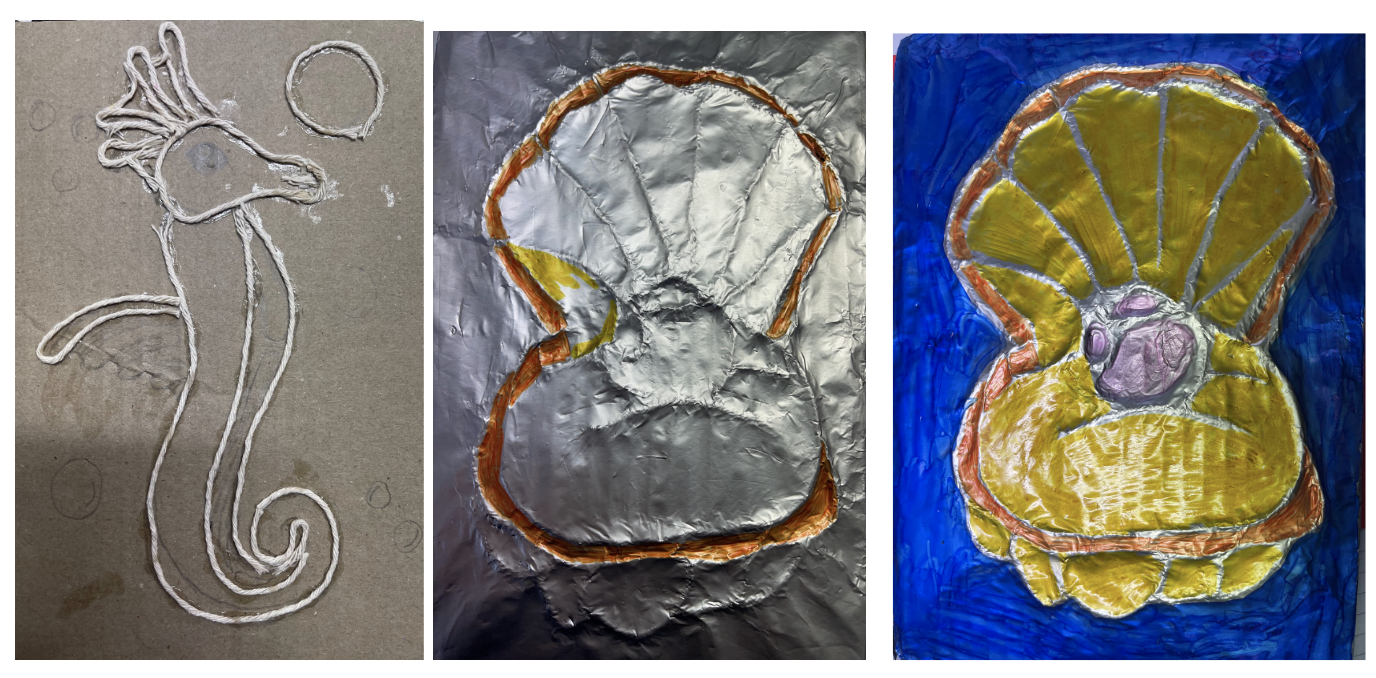 Look out for our completed pieces which will be fantastic!
Room 10 – Our Learning
In Room 10 this term, our learning has revolved around the topic: "In order to survive, organisms must adapt". Through this idea we have learnt how to identify and classify living organisms and how they co-exist in different ecosystems. We have explored how different animals adapt to suit their environment; for example, how bird beaks are adapted to suit the food sources available to them within the ecosystem they live in.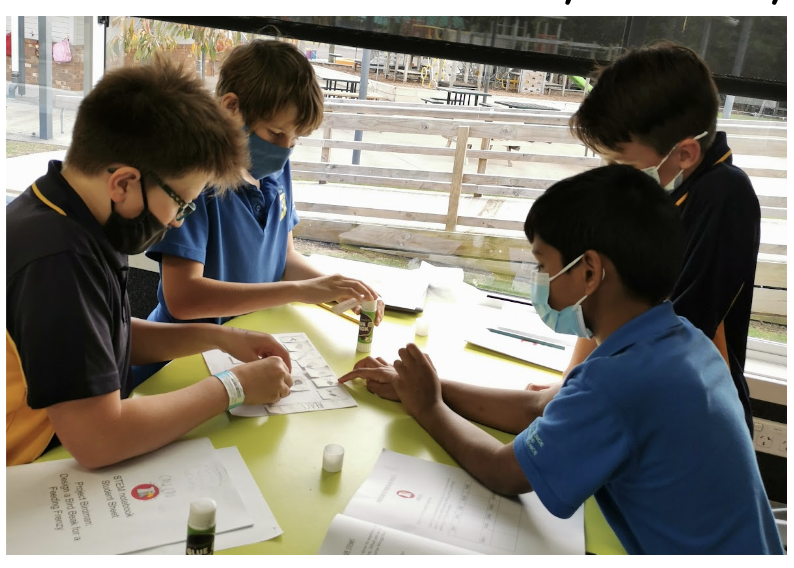 A highlight of our term has been book week. We enjoyed listening to the authors that visited our school and reading to a buddy from room 3.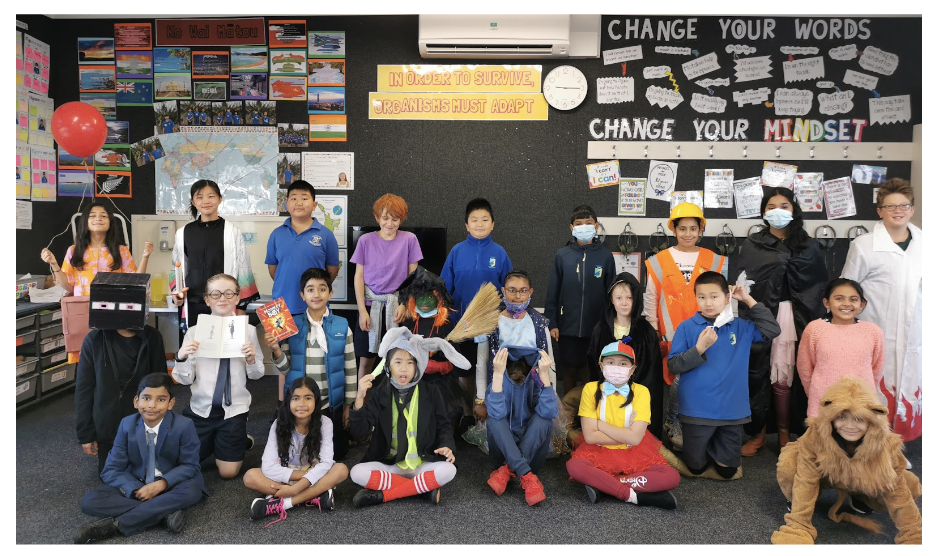 SUPPORT STAFF WEEK – Celebrating Our Super Heroes!
We have an amazing team of support staff at Alfriston School, and this week we have celebrated all that they do to enrich the learning at our school.
A HUGE thank you to the wonderful office team of Jane Keys, Narelle Cleur and our newest team member, Renee Holmes. We also have the incredible Mike Beehre, our school caretaker.
Thanks to our fabulous teacher aides – Lyn Clark, Brittany O'Sullivan, Lamepa Laufili, Pritika Naidu, and the newest member of the team, Celene Miller.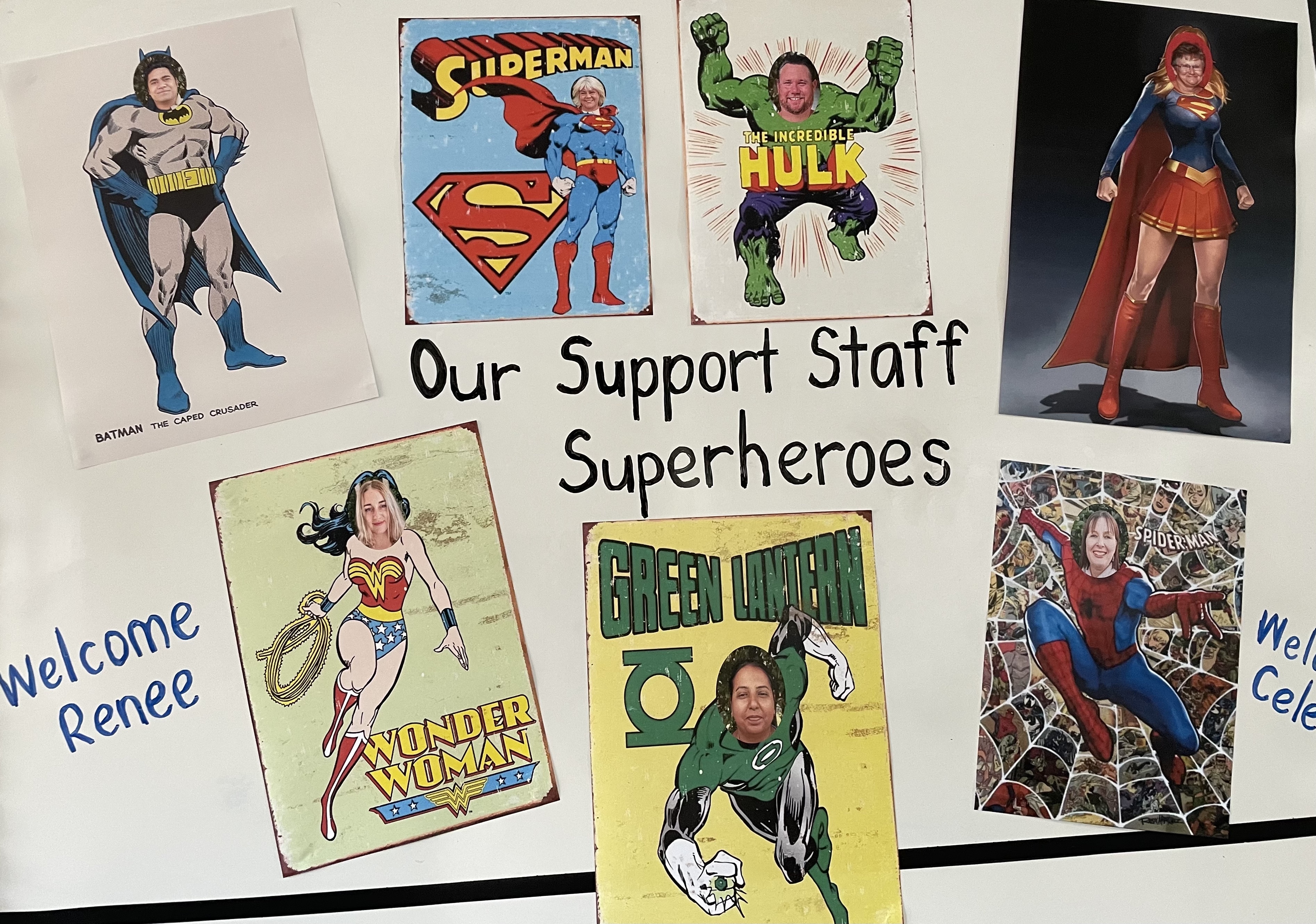 Book Character Parade and Book Week
What a fun and fabulous Book Week we had! There were visiting authors all week who entertained us and taught us all about what it takes to publish a great book. Our character parades were outstanding and enjoyed by our wonderful grandparents and visitors, who stayed and shared a delicious morning tea, provided by the awesome Family & Friends.
Family and Friends – Wheel-Around-The-Stars!
Get those wheels out Alfriston, as we are setting off and wheeling around the stars in acknowledgment of our first Matariki national holiday. This fun fundraiser will be held on Thursday 30 June from 9.00am to 2.40pm. (Week 9) and learners are encouraged to be sponsored by family, friends and neighbours through a pledge/donation for the school.
More information and pledge forms will be sent out on Monday but in the meantime dust off those bikes, scooters, and skateboards, oil those tyres and check those helmets… before the big day!
Let's Get zooming Alfriston!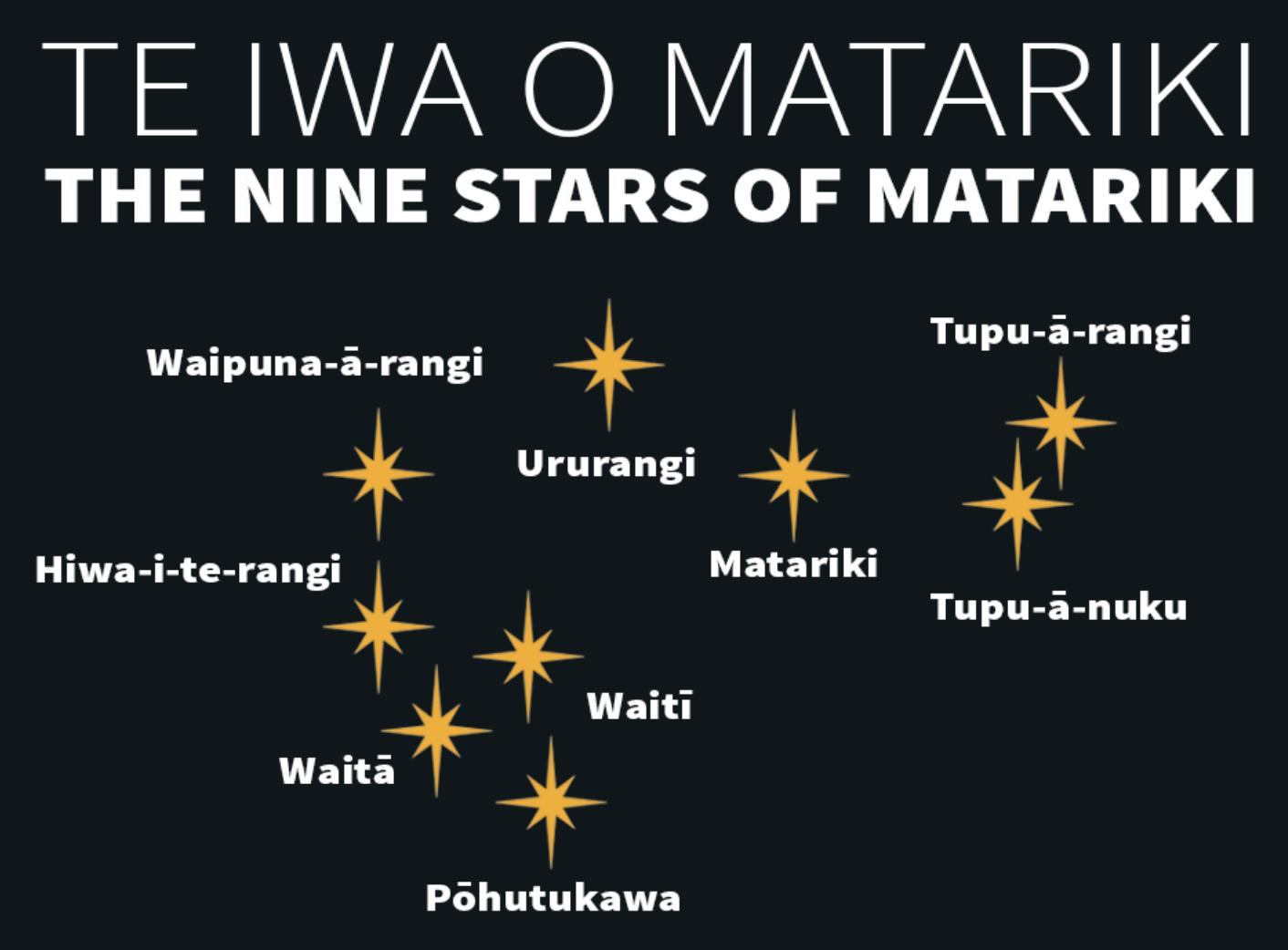 WATERPOLO UPDATE
Over the long weekend, Mountfort Park Waterpolo hosted the Queen's Birthday Tournament which four Alfriston students competed in. It was a full-on and exciting weekend for all the athletes!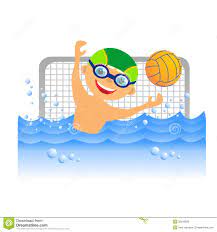 Oliver Riesterer played in team Matau our C grade team and it was his first tournament. This was a team of beginners who played really well together.
Taika Matthews-Murray, Suzie Montgomerie, and Cormack Douglas played in team Toki, which is the B grade team, and came in first place, winning the tournament!
If any families are interested in seeing what waterpolo is all about, we are still running FREE 'have a go' Friday nights for the rest of the term, for children in Years 5 to Year 8. Some swimming ability is required, as the pool is 2m depth.
Sessions are 5:45-6:45pm at Manurewa Pool and Leisure Centre on Sykes Rd. All students need are togs, a towel, and a water bottle.
LATENESS
As previously indicated it is vital learners are onsite and ready to start the day by 8.45am. The first 15 minutes of the school day set learners up for success. We are currently tracking lateness and will be in touch with whānau we are concerned about.
BOARD OF TRUSTEES ELECTIONS 2022
Please see the attached pdf for information about our 2022 Board of Trustees Elections, which will be held later in the year.
See attachment HERE
Second-Hand Uniform Shop Re-opened
A big thank you to our fantastic Family & Friends team who have committed to reopening the second-hand uniform shop (the boiler shed). This will be open for purchasing second-hand uniforms every
Wednesday 2.30-3.00pm.
Please contact the school office if you have any uniforms to donate.

Welcome to:
We welcome Brylee Hubers, Aizah Iftikar, Rableen Kaur, Ashton Lewis to Tupu Ria!
Nirav Singh, Major Reid, Maddison Bryan, David Sha, Prabhleen Kaur, Emma Blakeney, Suzannah Montgomerie, Cormack Douglas, Johnny Cao, Prabhgun Kaur, Soham Chopra, Samantha Mussa, Cooper Johnson, Wyatt Johnson, Emerson Lewis, Parker Pene, Ivy Yang, Olivia Davies
2022 TERM DATES:
TERM 1
Thursday 3rd February – Thursday 14th April
TERM 2
Tuesday 3rd May – Friday 8th July
Thursday 23rd June – Teacher Only Day
TERM 3
Monday 25th July – Friday 30th September
TERM 4
Monday 17th October – Thursday 15th December
Teacher Only Day – Friday 21st October
School hours:
We ask that all learners be at school by 8.30am each day to prepare for their school day.
8.45am: Learning starts
10.40am – 11.00am: Morning tea break
12.30pm – 1.30pm: Lunch break
2.45pm: School finishes
Gates remain open until 3.15pm daily