Kia Ora from Mrs. Cook
As I write my piece for this week's eNews I am in Tāupo attending the Auckland Primary Principals Association conference. I always love coming to these events and having the opportunity to listen to a variety of speakers. Some generate a lot of thinking and reflection, while others are entertaining, but each engages us as Principals and allows us to continue to learn which is extremely important and beneficial. We are all learners and learning is fun!
Today our staff, as a team, will also be doing some learning. External facilitators will continue to support us with Assessment for Learning professional development. Assessment for Learning practices allows learners to be supported to understand and own their learning journey, which leads to improved progress and achievement. Our staff is enjoying this learning as it is easily transferred into the classroom, and shifts in teacher practice have an immediate impact on the learners. A big thank you to our teachers for their dedication to growing and developing as educators and for their commitment to every learner in our school – it's a team effort…and we have a great team!
School life is getting very exciting…..there are many fun and engaging activities next week, and we hope you come along.
What's happening?
Tuesday 28th June – School Cross Country

Wednesday 29th June – Matariki hangi

Thursday 30th June – Wheelathon

Friday 1st July – Year 5 – 8 Mathex
Friday 1st July is also Mrs. Rivett's last day at Alfriston School. We have announced this previously, however, I want to personally thank Mrs. Rivett for all she has done for our learners.
Mrs. Rivett has always had positive, caring relationships with our learners and she goes above and beyond to support them with their learning and to ensure they feel safe and happy at school.
She is the 'I.T. Help Desk', the 'Literacy Guru', the 'Traffic Warden', the 'Meet and Greeter', the 'Problem Solver' ….and the list goes on.
As the song says, 'We're gonna miss you when you're gone' Mrs. Rivett, but we are very proud of you and the next step in your leadership journey. Enjoy, and keep in touch!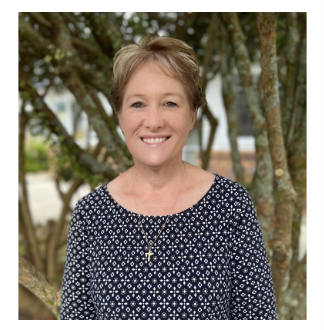 Ngā mihi
Carla Cook
Staff profile
Class news – Rooms 14, Te Tupu Ria
Celebrations of learning
Upcoming events
Other news & reminders
Family & Friends news
Welcome to Alfriston School & birthdays
Term dates, School Times
Karla Johnson – Room 14
Kia Ora Alfriston whānau! My name is Karla Johnson (Mrs. Johnson) and I would like to share a little bit about myself. Mr. Johnson and I moved to Manurewa in 2009 with our 4 children. Our daughter started year zero at Alfriston school the following year and since then, we have been a firm fixture at Alfriston school. Over the years we have had so much fun being involved in all that Alfriston Primary offers. Sadly, 2022 will be my youngest boys' last year at Alfriston. But just like their older siblings, I know Cooper and Wyatt will be ready for their new adventures in college as Alfriston Primary has given them a solid foundation with education, friends, and self-confidence.
When I am not teaching (or being a personal taxi for my children), I can be found pottering about tending ot my trees, sheep, pig, and chickens. I love walking through the bush with my dog and watching movies with the family while I work my way through challenging jigsaw puzzles.
Room 14 – Our Learning
Room 14 kicked off Term 2 with lots of learning across all curriculum areas. In Mathematics, we have been learning about measuring volumes and the mass of various items. We tried to stay dry when we investigated how many milliliters of water each container held. We also had fun building 3D shapes with lego and then calculating the volume by using the formula volume = length x width x height.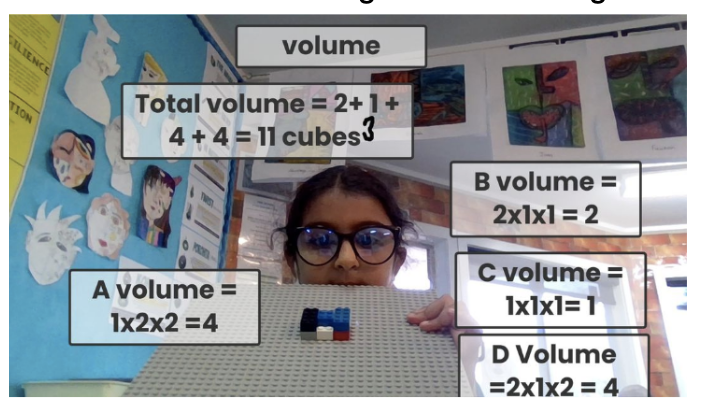 In preparation for next week's annual cross country day, Room 14 have been running around our school's turf and field regularly to build up stamina and fitness. We have learned to warm up our bodies before we start and to pace ourselves when we are running to ensure we don't use up all of our energy too fast before we get to the end.

As part of our overall theme 'Sustainability', we have been learning about Māori myths for places in New Zealand. Many of these myths had the magical creatures called Taniwha who created rivers, lakes and harbours in New Zealand. For Visual Art, Room 14 created our own taniwha. We found inspiration from the artist Sandra Silberzweig and traditional Māori patterns to generate our amazing taniwha.

Macaroni penguins!
Macaroni penguins, some people love them, some people dislike them. They live at the bottom of the world.
Macaroni penguins look like a piece of burnt popcorn, because of their black backs, white belly and feet and an adorable piece of yellow fluff on their head, and obviously the classical orange beak. They are able to grow 20-28 inches in size , in weight it's about 11 pounds. Their eyes are a very pretty coffee-like brown, it's more beautiful the closer you look.
Antarctica, yep! That's where they live, one of the coldest places on earth, other than the arctic. Their habitat is basically just ice and wind. A lot of wind, and thick and thin layers of ice. It's very surprising how their oceans/lakes don't freeze! Their favorite weather is ice and wind obviously because that's why they live in Antarctica!
How do they adapt? Most of Macaroni penguin's day is filled with swimming, don't forget eating. Also even though Macaroni penguins are prey, they are also predators. See, Macaroni penguins are prey, but they also hunt. They love krill, small fish, and squid, they hunt for that food, so basically they are both.
Fun fact, Males are really aggressive to other males but, females are fine around other females, no one really knows why. Obviously, females are more chill with others. If only animals could talk so the males can tell us why they are aggressive to each other. -Written by Olivia Burke.
In Writing Room 14 wrote animal reports about Antarctic Animals and also delved into creative writing and came up with many responses to the statement: Most Fires are Started by Frogs. Here are two examples:

Most Fire Are Started By Frogs by Kyel
Just about 7 days ago in Southern Africa someone reported seeing a dangerous fiery frog. In other words a FROG ON FIRE! The person who saw this unusual frog claimed that this wild beast burned their houses into ashes. Later that week there were several more cases of this scary type of frog everywhere!
So scientists dug deeper and found out there was a cave full to the brim with Fire Frogs. Scientists also named the first Fire Frog Zeareo because fire frogs are actually part of the Zeareodactoyl family. So there was only one solution that came to everyone's mind, and that was to get the coldest substance in the world. But ice and very cold water wouldn't work because lava is over 6,000 degrees hot and ice is only negative -1,000 degrees. So there was only one substance that could freeze lava and that was liquid nitrogen which was -1,000 degrees.
So there was no time to waste the scientists leaped into their van and sped off to the cave of lava frogs. When they arrived they grabbed the liquid nitrogen and sprayed all the frogs, soon enough all the frogs became normal again. And Zeareo became normal too and all the frogs were happy. THE END
Te Tupu Ria – Our Learning
Literacy and Art
As a part of our Better Start Literacy programme, we have been reading wonderful picture books that are filled with new and exciting words. Last week, we read 'The Fidgety Itch'. As we have been focusing on the characters in the book, one of Fidgety Itch's main characters is a hare. Each learner drew their own hares and coloured them in with dye.
Here are some of the new words we listened to and learned
– Gleeful
– Savouring
– Cruise
– Disperse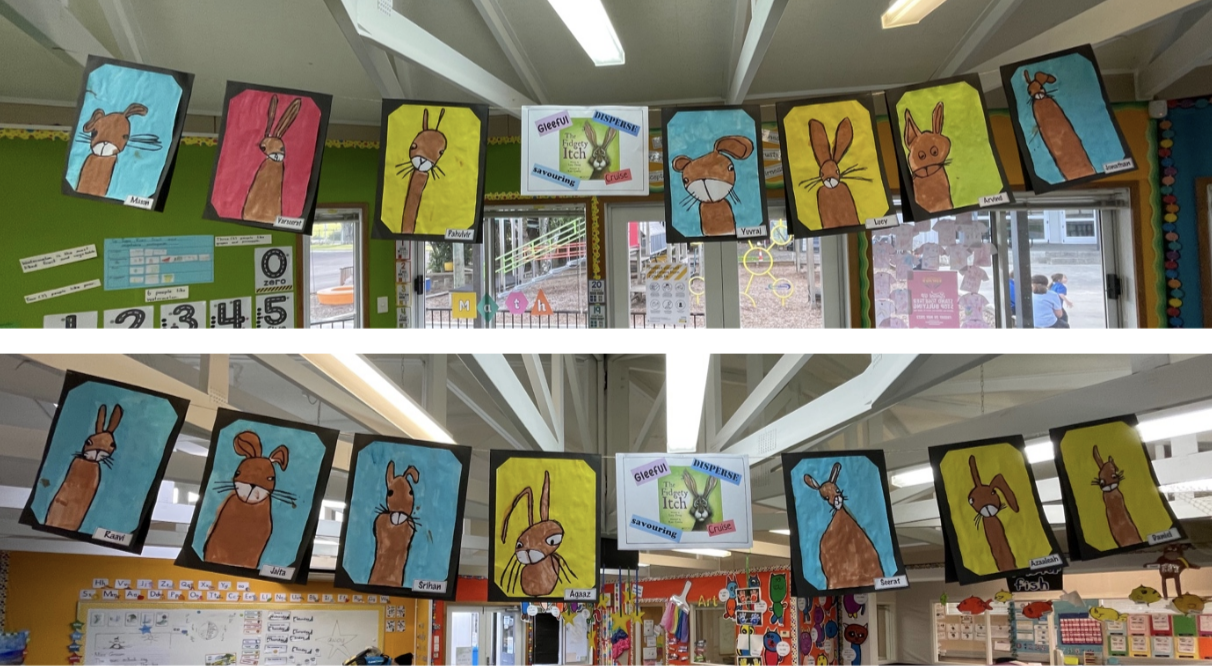 In celebration of Matariki this weekend we learned that Matariki is a cluster of stars. Matariki is the mother and she has 6 daughters, who move around the sky and when they are aligned, it is Matariki. We worked together to colour in stars and sprinkled glitter around the
edges to make them extra special.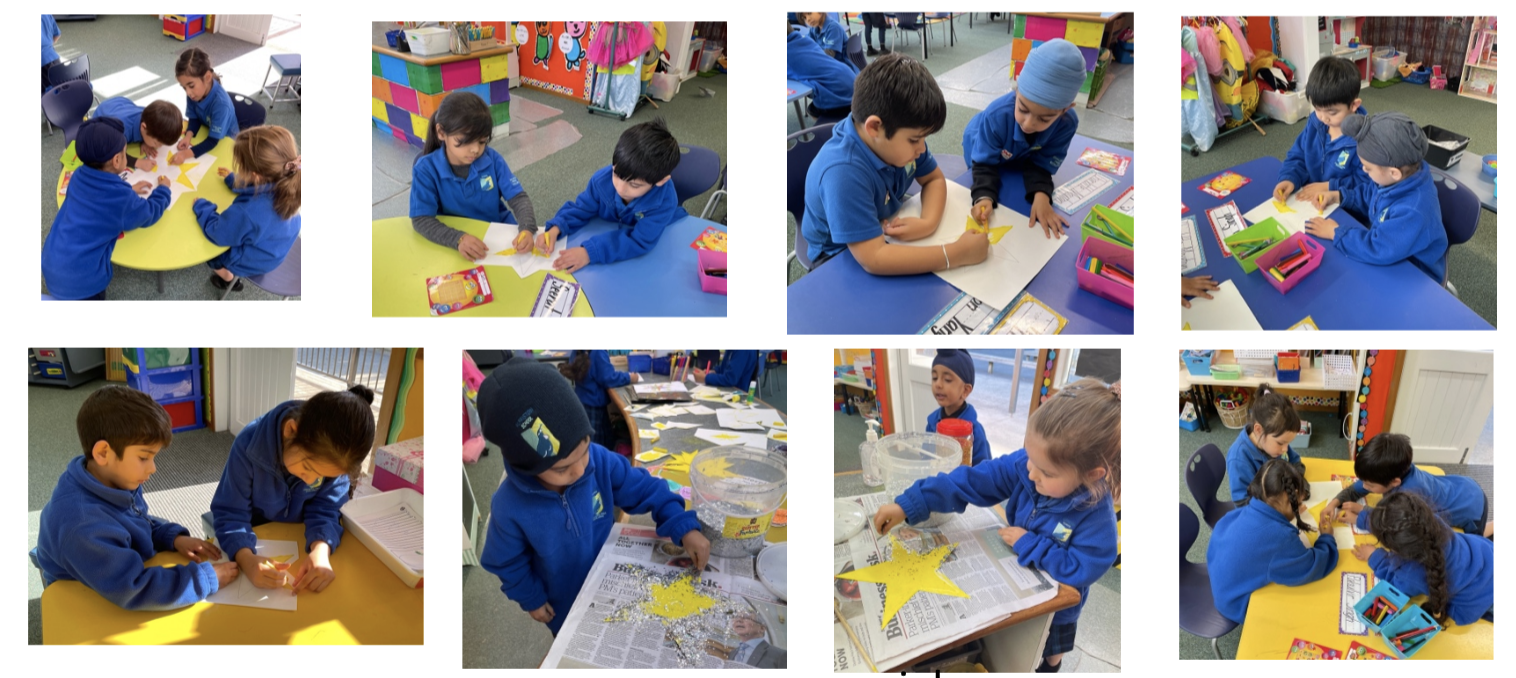 Pōwhiri
Mrs Galvin and some of our student leaders participated in a pōwhiri for Mrs. Rivett at Cockle Bay School this week. Our students sang a poignant and beautiful waiata, chosen by them, and represented Alfriston School community proudly. A huge thanks to Mrs Galvin, Jaya Rees, Jaimee Hohaia, Cooper Johnson and Rosalili Pouesi.
Family and Friends – Wheel-Around-The-Stars!
Get those wheels out Alfriston, as we are setting off and wheeling around the stars in acknowledgment of our first Matariki national holiday. This fun fundraiser will be held on Thursday 30 June from 9.00am to 2.40pm. (Week 9) and learners are encouraged to be sponsored by family, friends and neighbours through a pledge/donation for the school.
More information and pledge forms will be sent out on Monday but in the meantime dust off those bikes, scooters, and skateboards, oil those tyres and check those helmets… before the big day!
Let's Get zooming Alfriston!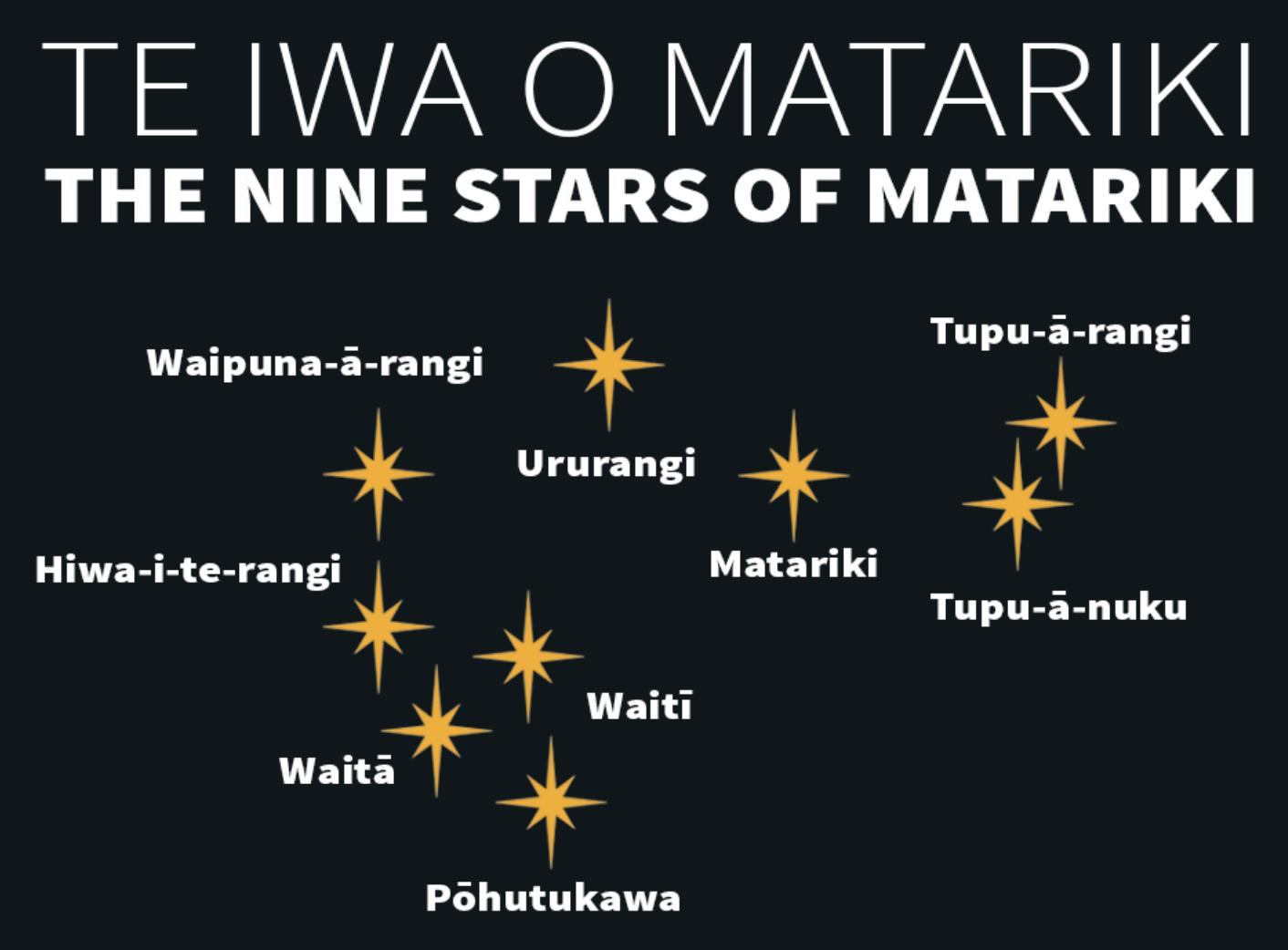 LATENESS
As previously indicated it is vital learners are onsite and ready to start the day by 8.45am. The first 15 minutes of the school day set learners up for success. We are currently tracking lateness and will be in touch with whānau we are concerned about.
BOARD OF TRUSTEES ELECTIONS 2022
Please see the attached pdf for information about our 2022 Board of Trustees Elections, which will be held later in the year.
See attachment HERE
Second-Hand Uniform Shop Re-opened
A big thank you to our fantastic Family & Friends team who have committed to reopening the second-hand uniform shop (the boiler shed). This will be open for purchasing second-hand uniforms every
Wednesday 2.30-3.00pm.
Please contact the school office if you have any uniforms to donate.

Welcome to:
We welcome Sohana Mahajan, Rylee Squire. to Te Tupu Ria!
Nikita Person, Madison McKillop, Tyler-Laurel Mapa, Manraaj Singh, Liam van Damm, Rocco Davies, Olivia Davies, Aaniya Ram, Jerry Zhong, Amon Adams, Tyler Riesterer, Natasha McHenry, Armaan Gill, Austin Tau, Chelsea Nguyen, Azaaleah Dowling, Sohana Mahajan, Rylee Squire.
2022 TERM DATES:
TERM 1
Thursday 3rd February – Thursday 14th April
TERM 2
Tuesday 3rd May – Friday 8th July
Thursday 23rd June – Teacher Only Day
TERM 3
Monday 25th July – Friday 30th September
TERM 4
Monday 17th October – Thursday 15th December
Teacher Only Day – Friday 21st October
School hours:
We ask that all learners be at school by 8.30am each day to prepare for their school day.
8.45am: Learning starts
10.40am – 11.00am: Morning tea break
12.30pm – 1.30pm: Lunch break
2.45pm: School finishes
Gates remain open until 3.15pm daily