Kia Ora from Mrs Cook
The excitement is building around the school……a disco AND a production – wahoo! All details for both events have been shared in previous communications however if you have missed this information please phone the office and they will let you know all the essential information. We want the whole community to be involved in both events, so please just ask.
Good Luck to our Year 3/4 and Year 5-8 Jump Jam teams participating in the Annual Jump Jam competition on Sunday. You have worked very hard with Miss Groom and Miss Mouncey and we can't wait to hear how you go. A big thank you to both Miss Groom and Miss Mouncey for all their time and energy!
Well done to the learners listed below who participated in the Kids Lit Quiz held at St Cuthbert's College on Wednesday. There were more than 50 teams in the event and our 2 teams participated enthusiastically and finished mid-way. A big thank you to Mr Wallis for organising this opportunity for our learners.
Suzie Montgomerie, Emma Bentley, Wyatt Johnson, Cooper Johnson, Jaivin Bhandhara, Madison McKillop, Nishan Patel, Kunjal Naidu
This week we have been speaking to the learners a lot about taking pride in their school environment, as the amount of rubbish around the school has been unacceptable. Alfriston School promotes litterless lunches and asks that any lunch rubbish is taken home. Please help us by providing fewer packet items and reminding your child(ren) to bring home their rubbish. Thank you!
Here are a few examples of delicious litterless lunches.

Ngā mihi
Carla Cook
Term 3 Policy and Procedures Reviews
Alfriston School uses School Docs for Policies and Procedures. Policies and Procedures are regularly up for review and you as parents/caregivers are given the opportunity to provide feedback on these so that these are up to date and accurate for our school.
Please follow the steps below to provide feedback on Student well-being and Safety.
1. Visit the website http://alfriston.schooldocs.co.nz/1893.htm
2. Enter the username (alfriston) and password (alfriston).
3. Follow the link to the relevant policy as listed.
4. Read the policy.
5. Click the Policy Review button at the top right-hand corner of the page.
6. Select the reviewer type "Parent".
7. Enter your name.
8. Submit your ratings and comments.
Learners not returning in 2023
If you know your child(ren) will not be returning in 2023 could you please send Mrs Keys an email (admin@alfriston.school.nz). We are looking to determine the number of Out of Zone places we can offer, therefore this information is important at this time. Many thanks.
Message from the principal

Policy review

Whānau Opportunities

School Production – Moana update

Staff profile

Class news – Room 5 and room 6

Learner Celebrations

Events information

Reminders

Family & Friends News

Welcome to Alfriston School & birthdays

Term dates, School Times
Whānau Assemblies
Tupu Tahi assemblies on Friday at 8.50am – Weeks 6, 8, and 10
Kotahitanga assemblies on Friday at 9.45am – Weeks 6, 8, and 10 (due to gymnastics).
These assembly dates and times are on our school parent calendar.
School Production Moana Jr.
TICKETS ARE AVAILABLE NOW!
Wednesday tickets are now available
23rd September – 28th September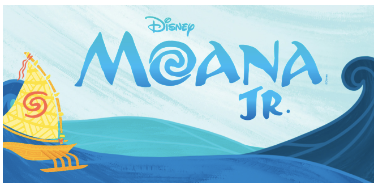 It has been some time since we have been able to host a full community event at our school and we invite our school community to come together and support the Moana production shows during the last days of this term. It was with some consideration whether we as a school and if the Covid19 climate had changed enough, for us to take the risk of holding a school production this year. After much discussion and feedback, we decided that a modified event, with Year 5-8 learners performing cast would be something that we are able to do and would provide the learners with a valuable experience.
This is a whole community event and we thank many of our parents who have already given their valuable time to sew, make props, donate printing services and offer to help on performance nights, you are truly appreciated. It is only with the support of the community that an event like this can be successful for the learners, and start to bring our community back together. Come along! And enjoy a great show that everyone of all ages will love!
We still need lots of helpers for show nights with…Props (moving on and off stage) and any help for pre- show preparation. Let me know if this is you!
Tickets can be purchased on Kindo, we hope to see you there.
If you would like to help please contact Claire Galvin c.galvin@alfriston.school.nz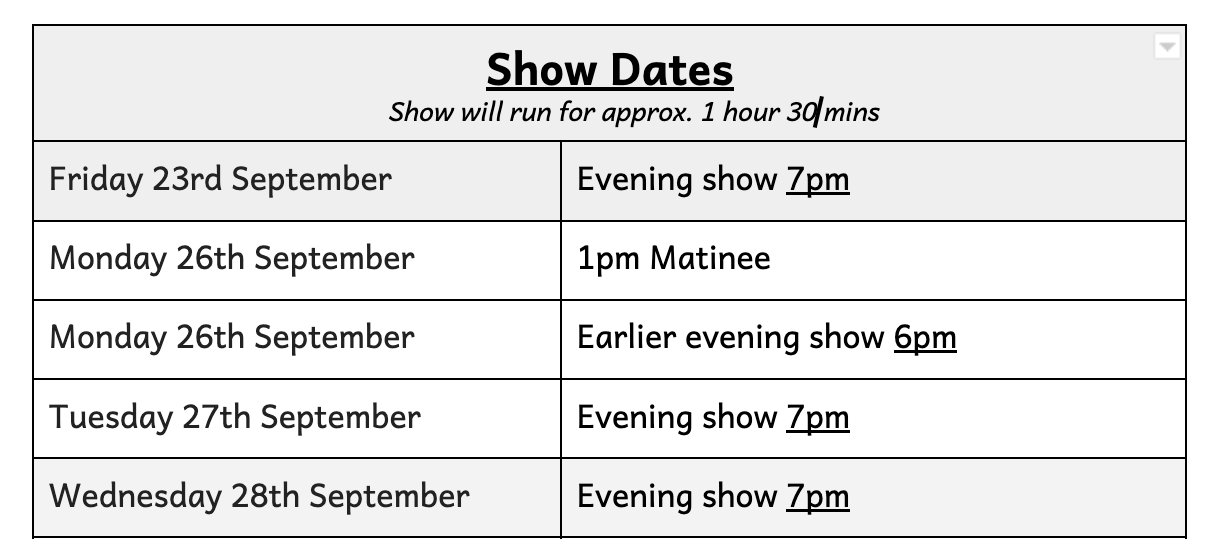 Mr Matt Wallis
Tēnā koutou katoa
Ko Ōhuiarangi te maunga
Ko Tamaki te awa
Ko Ngāti Pakeha te iwi
Ko Alfriston School te kura
Ko Vivienne rāua ko Ian ōku mātua
Ko Matthew Wallis tōku ingoa
Nō reira, tēnā koutou, tēnā koutou, tēnā koutou katoa
Kia ora! I am Matthew Wallis and this is my second year teaching at Alfriston School and the ninth of my career. I currently have the privilege of being the classroom teacher for Room 3 in the Tupu Tahi Whanau. I have taught across all levels of the primary school curriculum and have developed a passion for promoting reading for enjoyment amongst my students.
I live with my wife and son in Papakura and have been a foster caregiver with Oranga Tamariki for the past four years. We are currently preparing for the arrival of a baby girl in February and are dog parents of two cheeky Maltese puppies called Spaghetti and Meatball. In my spare time, I can be found at Mt Smart watching the Warriors, or enjoying the many wonderful cafes in the local area.
ROOM 6 LEARNING
In Room 6 we have been enjoying learning lots of awesome te reo from our vocabulary-rich texts that we read every week as part of our 'Better Start to Literacy' programme. In week 4 we read the beautiful text 'DOWN IN THE FOREST' written by New Zealand author, Yvonne Morrison and illustrated by Jenny Cooper.
We learned that rā means sun and ruru means owl.
We also learned that dash means to rush, swoop means to fly down suddenly from above, shelter means to protect or cover from things like predators and the weather and squirm means to twist and wriggle around.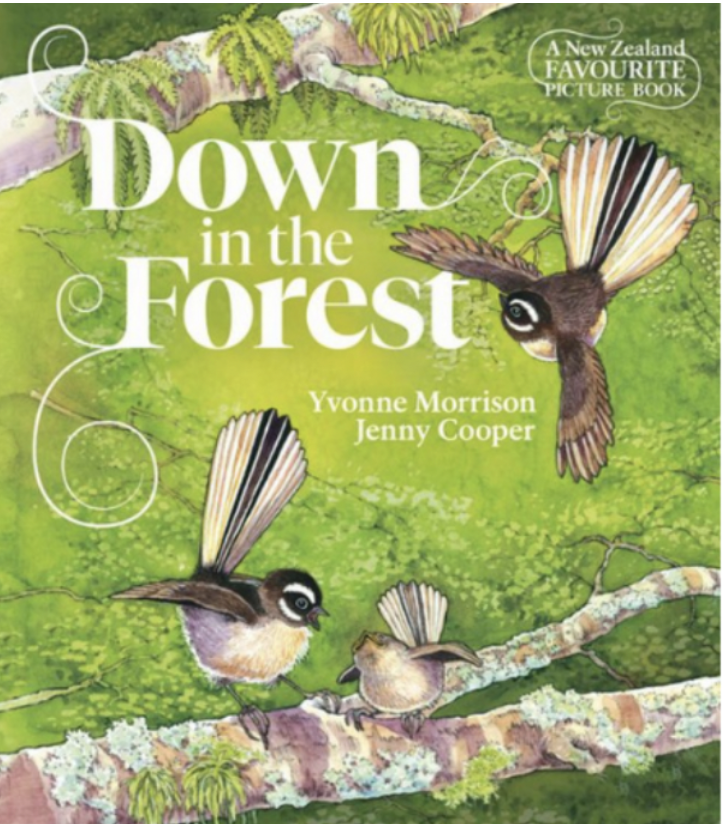 PIWAKAWAKA ART
Then we made some cute (piwakawaka) fantails out of newspaper, wrapping paper and cardboard.
First, we learned how to do a concertina fold using newspaper to create a fan for our tails.

Next, we traced around a template of the fantail's body.

Then we had to choose if we wanted to cover the body in wrapping paper or colour it.

After that, we had to attach our tails and then decide how to make some wings.

Last, of all, we attached our piwakawaka to some string so they could swing around in our classroom.
Don't they look fabulous!!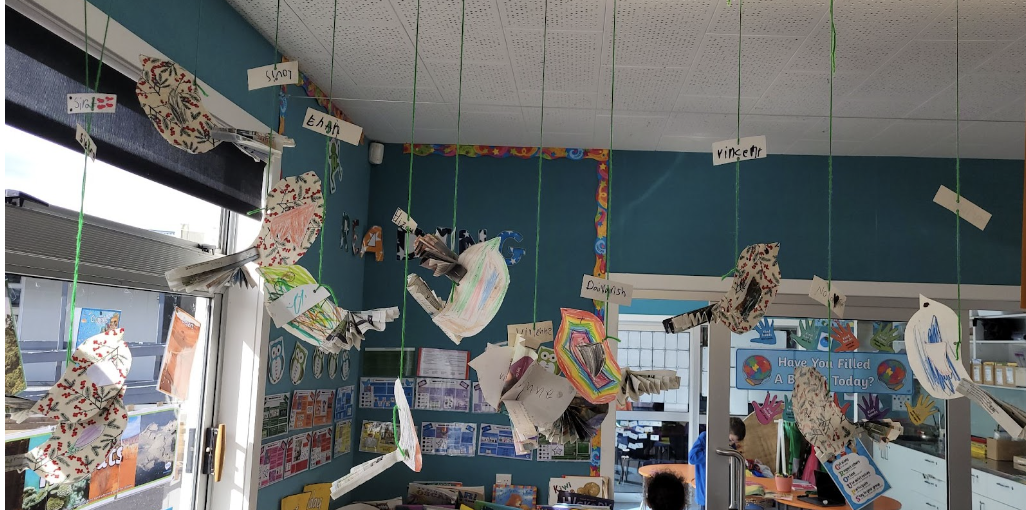 This year Room 5, along with Room 4, 6 and Te Tupu Ria started a new approach called Better Start to Literacy. This is an integrated classroom literacy approach for Year 0/1 classrooms to support children's early reading, writing and oral language success.
Room 5 has been putting in the Mahi (work) to become better readers, writers, speakers and an overall Akonga (learner).
Each week we read a quality children's storybook that enhances vocabulary development in both English and Maori.
Last week we read 'The Fidgety Itch' by Lucy Davey. We learned the meanings of new words such as gleefully, savouring, cruise, disperse, Āwhina (help) and Kiore (Rat).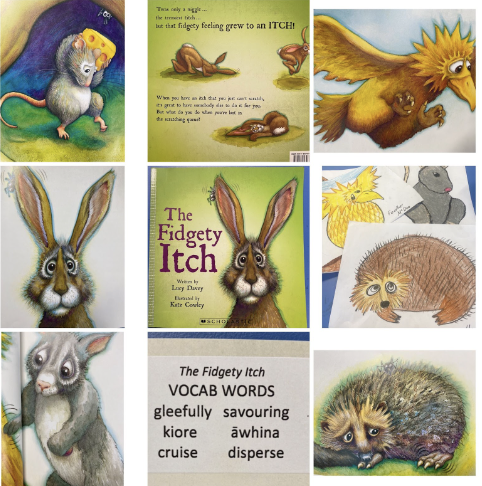 The book is all about when you have an itch that you just can't scratch, it's great to have somebody else do it for you. But what do you do when you're last in the scratching queue?
Tiny Timpkin, Fuzzy O'Hare, Hedgehog, Possum Pie and Feather McDoo try to solve this terribly tickly, naggly-niggly, itchy-twitchy problem!
As a follow-up activity to this book, we created some art of the characters featured in the book. Here are some examples of the characters.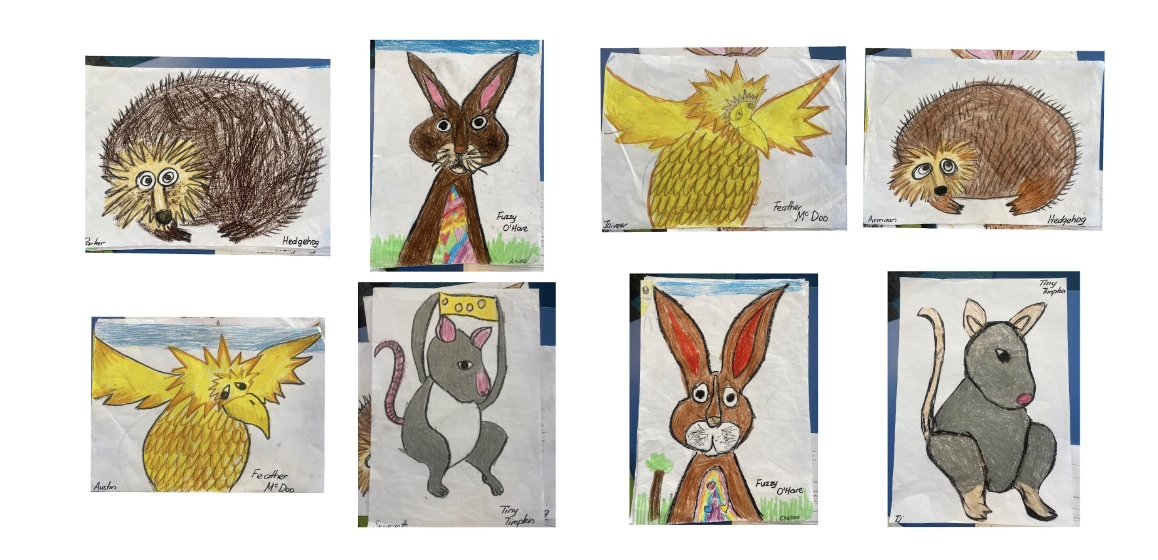 This term in the Tupu Tahi Whanau we are looking at the human impact on animals and their habitats and in particular creatures who live in the ocean.
We have been discussing what it means to be a kaitaikitanga (guardian or protector of the environment) and how our actions affect the environment.
Room 5 took a real interest in a particular creature called the Honu (Turtle). We looked at what happens to Turtles when they accidentally mistake rubbish for food.
We watched a lovely story about Honu (Turtle) by Lynley Dodd called The Smallest Turtle.
It is a tale of a baby turtle and his journey down the beach to the sea. Click on the picture to watch the story.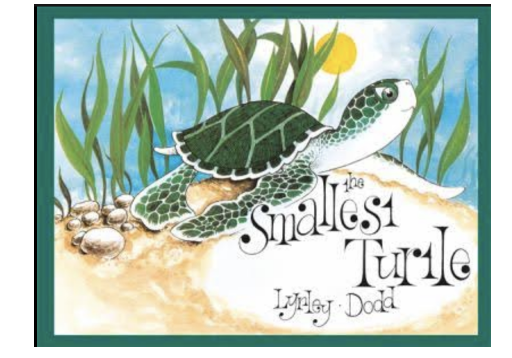 Room 5 then created some beautiful mosaic turtles using crepe paper.
Here are our Honu's (Turtles).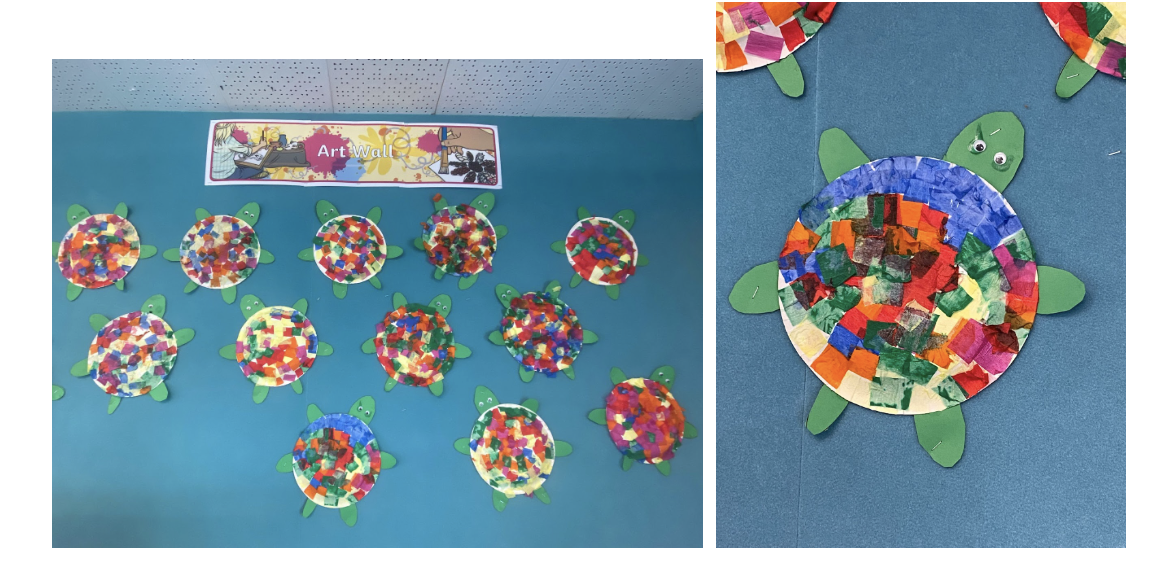 With all the Mahi (work) we have been putting into our reading and writing, our whiteboards have been working overtime.
We use our whiteboards every day for handwriting, writing, word work, spelling, maths, reading and anything else related to learning. They are one of Room 5's most well-used tools for learning.
Here are a few examples of us using our whiteboards for Handwriting so we can form our Casey Caterpillar shapes, Word family work and also our manipulation chains which are designed to build phonemic awareness, decoding (reading), and encoding (spelling). Manipulation chains move in a progression where you only change one sound at a time. For example: sat-sit-pit-pat. Room 5 learners are feeling pretty successful about all their word learning!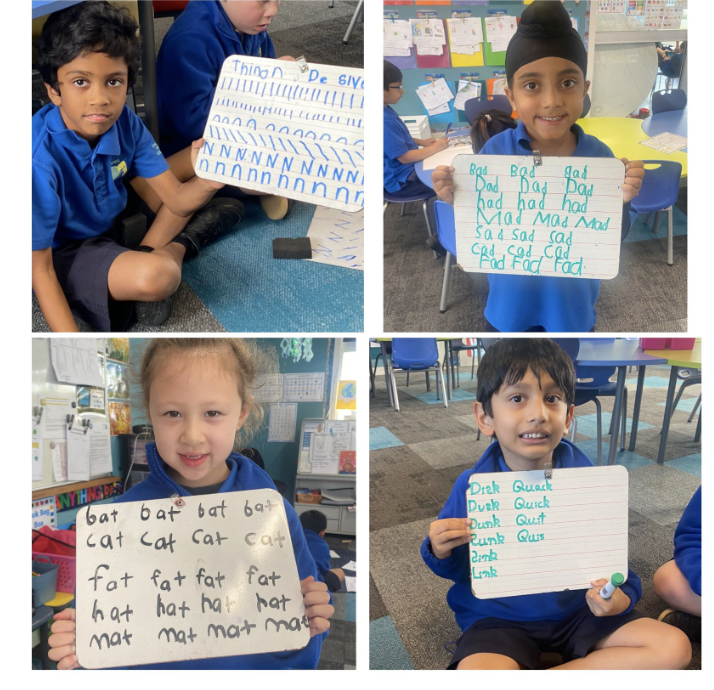 CONGRATULATIONS TO MARLEY REES-WATENE
In his club team, Marley has been awarded the
Best Forward 2022!
His team was awarded – Best and Fairest Team – Mini/Mod grades – for Richmond Rovers Rugby League club
Marley has also been selected for the Auckland Maori Rugby League Rimu Team – Under 12 and travels to Māori Rugby League Nationals at Whakatane at the end of term.
He competed in the Kiwi League Festival where his Richmond team remained unbeaten and h
is Richmond Team has also remained unbeaten in the Under 12 grade this season, in Auckland Rugby League and in the South Island!
It is both the on and off-field behaviour that makes them outstanding and has set them apart from other teams!
Well done Marley, you should be very proud of your achievements.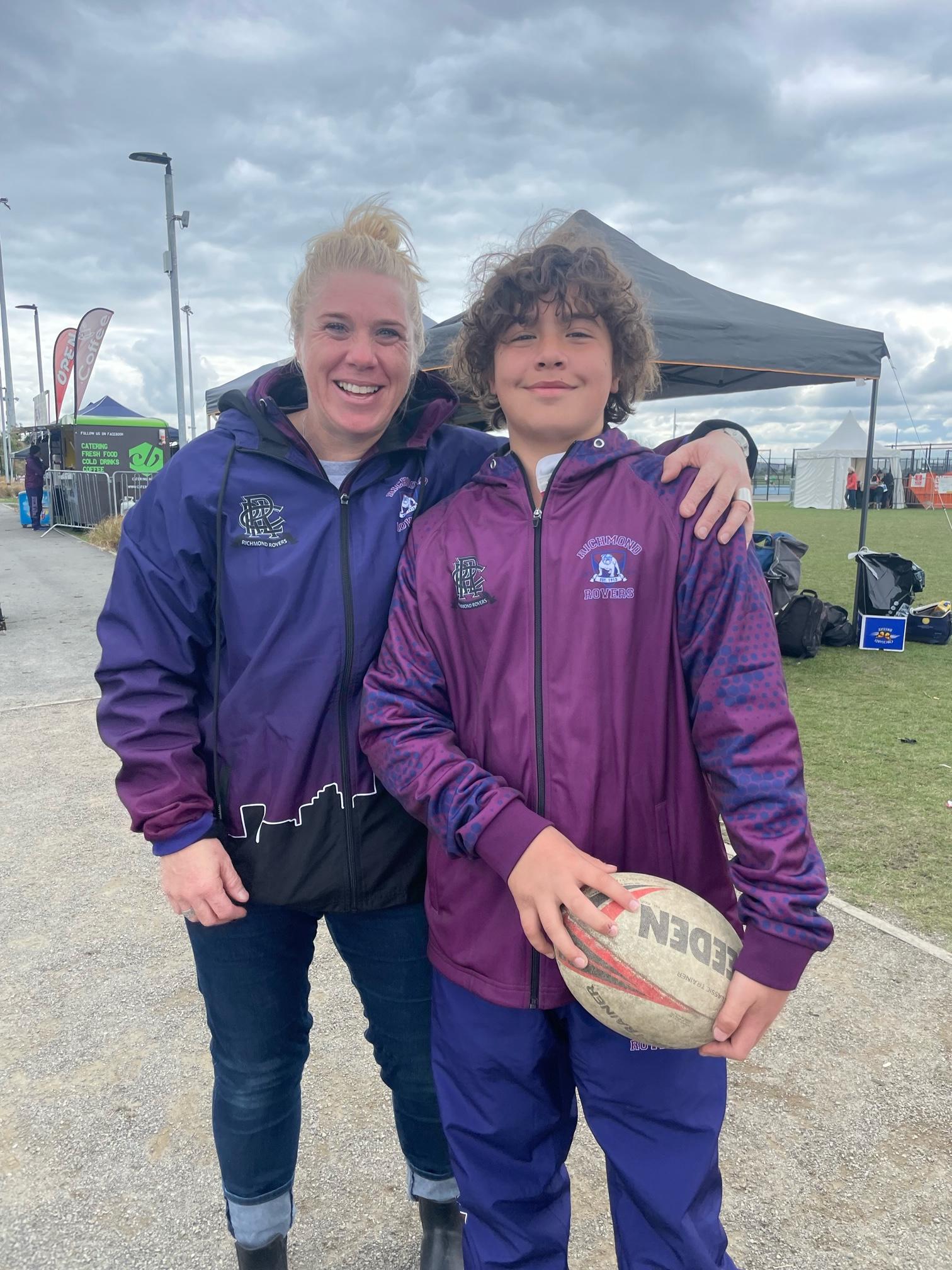 WPC – Rangitoto
Tuesday 20th September- Learners will depart Alfriston School to tramp to the top of Rangitoto Island
Family and Friends Meeting
Tuesday 6th September, 7.00 pm – in the staffroom
All parents/caregivers welcome – this is an opportunity to get to know other whānau and to be a part of our school community.
LATENESS…
As previously indicated it is vital learners are onsite and ready to start the day by 8.45 am. The first 15 minutes of the school day set learners up for success. We are currently tracking lateness and will be contacting the whānau we are concerned about.
EARLY TO SCHOOL
We have also noticed a growing number of children arriving at school very early, please do not send your child/children to school before 8 am. It is a long time for them to stand on cold/wet days. We ask that you make alternative arrangements for your child on those days you need to start early.
This is a health & safety concern for us as we do not have a before-school care facility and teachers/staff are unable to supervise children as they are busy preparing for their school day.
Change of Details
It is important that we hold the correct details for our learners on file, especially if we have to contact you for an emergency. Have you recently changed your address, email or phone number? Please can you let the office know so we have up-to-date accurate records.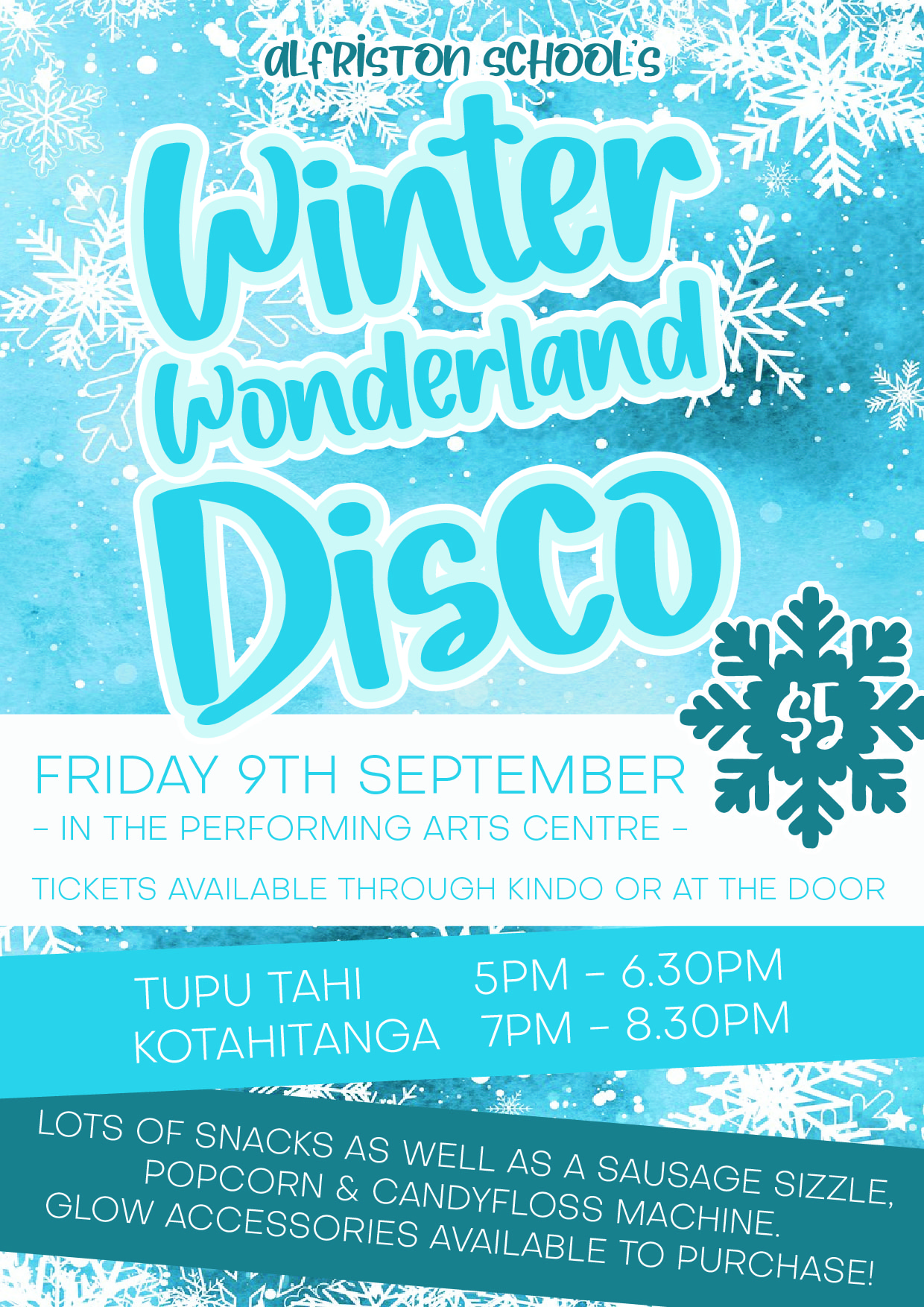 Winter Wonderland Disco!
It is great to be able to offer opportunities like this for our students to enjoy again.
This type of event can only happen wit a considerable amount of support. If you would like to help out in some small way please contact Sarina Davies sdavies@alfriston.school.nz
Just a couple of reminders for the night:
This event is for Alfriston School students only

Parents are able to drop off and pick up from outside the PAC.

Learners will be supervised within the PAC and will only be allowed to leave with their adult

In order to keep our numbers manageable inside the PAC, we kindly ask parents to drop off and collect their children from outside the PAC

Sales on Kindo will close at 9 am on Friday the 9th of September but sales will still be available on the night
Friends and Family Emailing List
We are always looking out for new parents and caregivers to join the Friends and Family team. If you would like to be added to the emailing list please contact Sarina Davies (sdavies@alfriston.school.nz). This does not need to be a large commitment of your time.
Ma tini ma mano ka rapa te whai – Many hands make light work. Unity is strength. Let's do this together.
Calendar Art
Thank you to all of our families and friends that supported the latest Calendar Art fundraiser. We are pleased to say that we sold just over $3400 worth of products with our students' art on them. We can't wait to see what they all look like when they are printed and arrive at school next term.
Second-Hand Uniform Shop Re-opened
A big thank you to our fantastic Family & Friends team who have committed to reopening the second-hand uniform shop (the boiler shed). This will be open for purchasing second-hand uniforms on the
1st Wed of every month from 2.30 pm-3 pm.
This is run by volunteers. This will commence on
Wednesday 7 September.
If there are any 2nd hand uniform requests in between the opening of the 1st Wednesday, please email
jessandstella@gmail.com
.

A warm welcome to our new learners to Alfriston school
Viyana Viyana Viyyapu, Karthik Naidu, Karthik Naiduh April
Birthdays
Caleb Thompson, Joshua Tonkin, Ariya Singh, Tanvi Ram, Max Muirson, Fynn Joll, Ateeb Aziz, Ashton Truman, Emily Burke, Idrees Reddy, Justus Falakoa, Kathleen Penney, Samreen Kaur
2022 TERM DATES:
TERM 1
Thursday 3rd February – Thursday 14th April
TERM 2
Tuesday 3rd May – Friday 8th July
Thursday 23rd June – Teacher Only Day
TERM 3
Monday 25th July – Friday 30th September
TERM 4
Monday 17th October – Thursday 15th December
Teacher Only Day – Friday 21st October
School hours:
We ask that all learners be at school by 8.30am each day to prepare for their school day.
8.45am: Learning starts
10.15am – 10.45am: Morning tea break
12.30pm – 1.15pm: Lunch break
2.45pm: School finishes
Gates remain open until 3.15pm daily