Kia Ora from Mrs Cook.
I want to start this fortnight's eNews with some acknowledgements.
Thank you to Mrs Davies, Meagan Lowe and their Friends and Family team for providing our learners with their first disco in quite some time. The night was a real success and we acknowledge the time and effort that goes into organising these events.

Thank you to Mrs Galvin, Emma Bishop, Miss Moffitt and their team for all the work with production. It is important to acknowledge that without dedicated, passionate people behind the scenes this event would not eventuate.

Thank you to Holly Hall, Marina Twentyman, Caroline Stocker, Kirsten McGhie and their team for the unbelievable amount of work going into the Production props and costumes. The time you have devoted to this is immensely appreciated.

Thank you to Mrs Towgood's ongoing work with the William Pike Challenge. Our learners recently attended a mountain biking day out and will be climbing Rangitoto next week. Again, these trips don't happen without a huge amount of work behind the scenes.

Thank you to Mrs Johson, Lamepa and Mrs Towgood for their dedication to the kapa haka group while preparing them to perform at the Hunua Cultural Festival next term

Thank you to the Alfriston School Board who have supported me by enabling me to attend the NZPF Conference this week. Today I have been inspired by a local Kapa Haka group and listened to a variety of interesting speakers, including the Rt Hon Chris Hipkins and Dr Farah Palmer. The opportunity to network with other school principals is also a highlight of these opportunities.
What an amazing learning community we are a part of. The whakatauki 'He waka eke noa' comes to mind often lately – we are all in this together. Thank you to you all!
IMPORTANT INFORMATION:
2023 School Dates
TERM 1: Tuesday 7 February – Thursday 6 April
TERM 2: Monday 24 April – Friday 30 June
TERM 3: Monday 17 July – Friday 22 September
TERM 4: Monday 9 October – Wednesday 20 December
Teacher Only Days: 1st and 2nd of February, other dates may be added (TBC)
Out Of Zone Ballot
A reminder the deadline for receipt of Out of Zone applications is 12 noon, Wednesday 28th September 2022.
Parents of students who live within the home zone should also apply by this date to assist the school to plan appropriately for next year.
The Board of Trustees has determined that a limited number of places are likely to be available across the school. The exact number of places will depend on the number of applications received from students who live within the school's home zone. Estimate spaces are as follows:
Yr 0 – 6
Yr 1 – 6
Yr 4 – 6
If the number of out of zone applications exceeds the number of places available, students will be selected by ballot. If a ballot is required it will be held on Wednesday 19th October 2022.
Parents will be notified of the outcome of the ballot within three school days of the ballot being held.
Carla Cook – Principal
ALFRISTON SCHOOL BOARD COMMUNICATION
Tēnā koutou ē te whānau whānui o Alfriston. Nau mau haere mai i te ra tuarima i te wiki o te reo Maori. Nga mihi mahana ki te mema hōu o te Poari Kura. Hello to our Alfriston community. Welcome to day five of Maori Language week, and a warm welcome to the new members of the Board of Trustees. Whilst we bid a fond farewell and give thanks to Nicky Douglas, Shimera Matthews and Karalee Squires, all of whom have provided dedicated service to the Board, the School and it's community over the past few years, we welcome a new cohort and look forward to the differing perspective they will bring. Your school Board now consists of Stu Hunter (Presiding Member), Paul Tonkin, and joining us are new parent members Paul Firth, Arthur Chung and Binu Rajendran. Also new to the Board is teacher representative Sarina Davies, who replaces our departed Assistant Principal Kimberly Rivett. Mention must also be made of the fact that Paul Firth is taking up the position of Deputy Presiding Member.
One of the exciting things about the Board is that it is a fair reflection of the diverse communities that make up the Alfriston School whānau and gives voice to previously underrepresented ethnicities at Board level. We have already had two very productive meetings: the first was a whakawhanaungatanga session whereby we all got to know each other, and the other was our first official meeting a few days later. There was a lot on the agenda, so there was no easing into it for anyone! Both Carla and I are excited by the possibilities presented by a new Board and we both remind all of our parental community that any and all of you are welcome to attend any Board meetings. We would love to see you there. Please feel free to reach out to Carla or I with any queries you may have. You will all have Carla's contact details, and I can be contacted on shunter@alfriston.school.nz.
Heoi anō tāku mō inäianei. Ngā manaakitanga, Stu Hunter (Presiding Member)
Term 3 Policy and Procedures Reviews
Alfriston School uses School Docs for Policies and Procedures. Policies and Procedures are regularly up for review and you as parents/caregivers are given the opportunity to provide feedback on these so that these are up to date and accurate for our school.
Please follow the steps below to provide feedback on Student Well-being and Safety.
1. Visit the website http://alfriston.schooldocs.co.nz/1893.htm
2. Enter the username (alfriston) and password (alfriston).
3. Follow the link to the relevant policy as listed.
4. Read the policy.
5. Click the Policy Review button at the top right-hand corner of the page.
6. Select the reviewer type "Parent".
7. Enter your name.
8. Submit your ratings and comments.
Learners not returning in 2023
If you know your child(ren) will not be returning in 2023 could you please send Mrs Keys an email (admin@alfriston.school.nz). We are looking to determine the number of Out of Zone places we can offer, therefore this information is important at this time. Many thanks.
Message from the Principal

Policy review

Whānau Opportunities

School Production – Moana update

Staff profile

Class news – Ti Tipu Ria and Room 15

Learner Celebrations

Events information

Reminders

Family & Friends News

Welcome to Alfriston School & birthdays

Term dates, School Times
Whānau Assemblies
Tupu Tahi assemblies on Friday at 8.50am – Weeks 6, 8, and 10
Kotahitanga assemblies on Friday at 9.45am – Weeks 6, 8, and 10 (due to gymnastics).
These assembly dates and times are on our school parent calendar.
School Production Moana Jr.
TICKETS ARE AVAILABLE NOW!
Wednesday tickets are now available
23rd September – 28th September
Important note:
If you hold a purple ticket for a 1pm matinee that has now changed from Monday to Wednesday

(due to the public holiday announcement). The Monday evening show will still be performed as planned.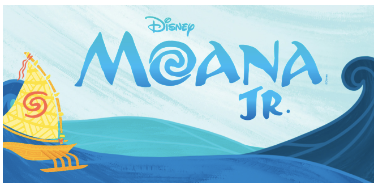 Tickets can be purchased on Kindo, we hope to see you there.
We still need lots of helpers for show nights with…Props (moving on and off stage) and any help for pre- show preparation. Let me know if this is you!
If you would like to help please contact Claire Galvin c.galvin@alfriston.school.nz
Things to remember on show nights…
Doors will closely promptly 3 mins before the show starts any ticket holders will not be able to enter the PAC until halftime.
Half time will be for 15 minutes only, water and chocolate bars will be available for the audience members.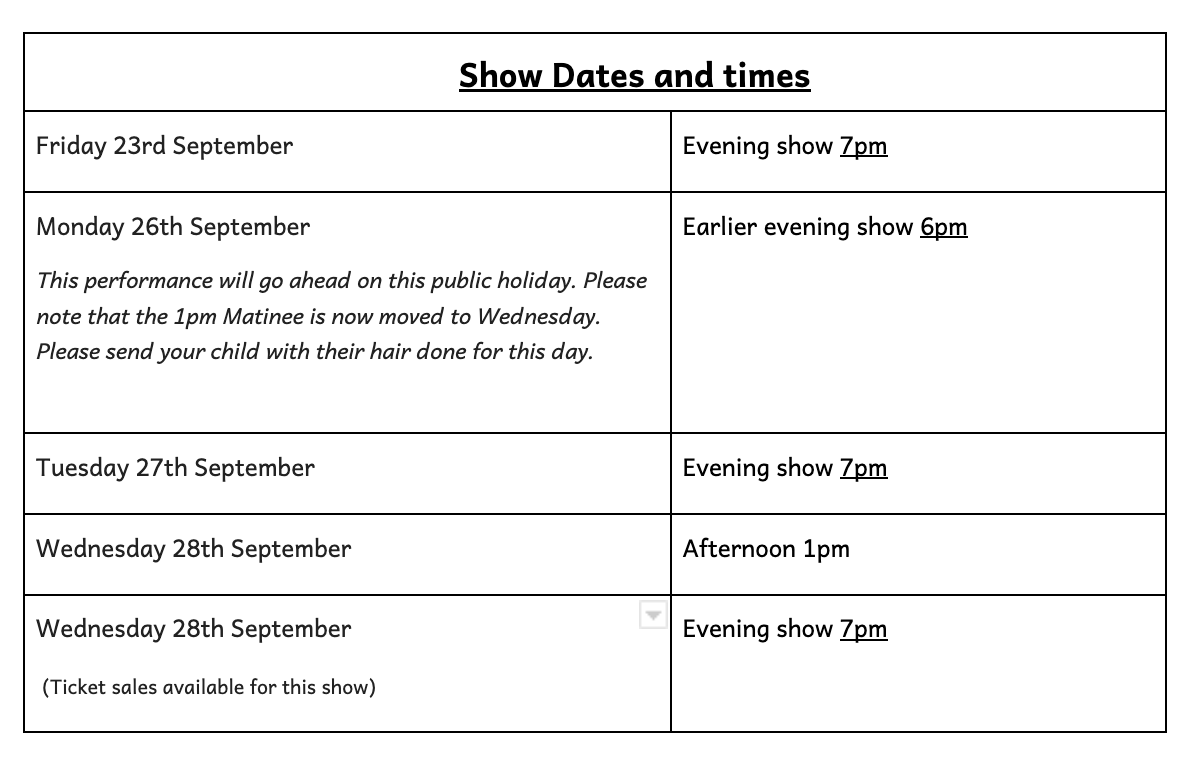 Can you help?
In term four the Friends and Family will be holding a large fundraiser and fun event for all of our learners. We are on the lookout for a few items to help with this event: corporate sponsors, large drainage tunnels (big enough to crawl through), a large cargo net, old tyres, and other obstacle course items. If you could help with anything off this list please contact Sarina Davies at sdavies@alfriston.school.nz
Mrs Jean Luck
My name is Jean Luck and I work in room 14 with year 5 and 6 from Monday to Wednesday. I love working with children, especially helping them to develop their independence and confidence.
Alfriston is 'my happy place'. I have been at Alfriston for 26 years now and this is my 44th year working as a teacher, so that makes me the oldest staff member. I have seen many changes over the years and count myself lucky to work in such a beautiful environment.
I have two grown up children and two very cute little grandchildren. I love reading, making things and enjoy camping and spending time at the beach.
Ti Tupu Ria
We know lots about turtles!!
This term we have been exploring rubbish in the ocean and the effect it has on the sea life. At the beginning of the term, we spent lots of time getting to know turtles and how ocean rubbish affects this endangered species. We created turtle art and added a plastic bag jellyfish. Turtles love to eat jellyfish, however, they cannot tell the difference between jellyfish and a plastic bag so this is a big issue!!
Measurement
Over the past 2 weeks, we have started learning all about measurement. We first started off with making different-sized snakes and exploring the language of long, longer, longest, short, shorter, shortest, wide and skinny. Then we ordered ourselves into height order to find out the tallest, shortest and medium-sized learners in our class. Finally, we all got to be measured against our giraffe height chart and love checking every day to see if we have grown!
Room 15
Measurement
In Room 15 (Te Tupu Ria), we have been learning about measurement in Maths. We have been busy measuring our height, organizing ourselves into height order and having lots of discussions about what is tall, long, short and small. We learnt that we could use a number of things to help us measure, like our feet, arms and hands. We used a non-standard measurement tool, blocks, to measure our hands, our friend's hands and objects around the classroom.
Foam Writing
We had lots of fun writing this week. We have been talking about our 5 senses (hear, see, touch, smell, and taste) and these aspects have been used in our writing. We had a great writing experience, with shaving foam. We used our 5 senses to describe how it felt, smelt, sounded and looked like. Then we had a great time playing around with the fluffy, white, slimy foam, we even drew cool pictures in it.
Art
Our Inquiry topic this term has had a focus on pollution and in particular how it is making our oceans and waters dirty and killing our sea creatures. So in Art, we painted beautiful clean beaches where the only thing left behind is our footprints. We also used crape paper and glue to make our colourful turtles who are happy to have a clean beach and rubbish-free water to live in.
Bike Ambassadors
On the 7th of September, ten Year 5 & 6 students became Alfriston School's newest Bike Ambassadors. They spent the day training with cycling coach Janet Stark. During the day they learnt to do safety checks on bikes and helmets, changed tubes and got to know the bike track really well. This new role will involve maintaining our school bike track, looking after our school bikes and helping to encourage a positive biking culture in our school. We look forward to many more biking opportunities for all of our learners in the near future.
Bike Ambassadors: Jason Brodrick, Aiden Kernohan, Jonty Davies, Baelin Truman, Khalia Donohue, Chase Wilkinson, Manraaj Singh, Luke Tonkin, Ravneet Kaur, Kyel Deo
Alfriston Jump Jam
Over the past 2 terms, 11 learners from Year 3 & 4 and 9 learners from Year 5, 6, 7 have been training very hard for the Auckland Central Jump Jam Competition that happened over the weekend on Sunday 4th of September. They have all grown in confidence and increased their fitness and coordination. I am extremely proud of their commitment to their teams and their performance at the competition. Both teams blew me away! Here are the results below
Year 5, 6, 7 8: Excellence in Technical Execution Merit in Presentation
Year 3 & 4: Excellence in Technical Execution Excellence in Presentation
2nd Place overall (competed against 9 teams!)
Well done to all learners!
Year 5 & up team:
Faith Sila, Isabelle Southgate, Jasmin Kaur, Ariya Singh, Shilo Tavita, Wendy Shao, Tanvi Ram, Alice Quan
Year 3 & 4 Team:
Mylan Aitcheson, Emily Kelly, Toa Jador, Lakana Meas, Ricci Tahere, Pearl Bhamra, Grace Southgate, Ravneet Khosa, Samrath Hundal, Aryton Chung, Amy Cullen
Doughnut Day – Thursday 29th September
The Friends and Family will sell sugary glazed doughnuts as a small celebration for the end of a busy and exciting term. Doughnuts will be available to buy on Kindo and will be $3 each. They will be delivered to classes at lunchtime.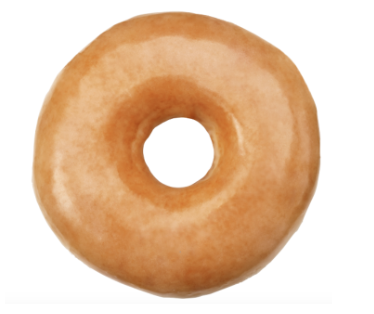 Netball
Beginning of the Netball season, we worked alongside Conifer Grove Netball Club to create teams with Alfriston Students. The Future Ferns Netball program was held on Saturday mornings at Bruce Pulman Park during the winter season. This was a great space for our players to learn the game, be active and socialise as a team. Our players trained after school on our school turf, with the help of our wonderful Parent Volunteers to coach and manage our students.
We are very proud of our students who most have never played netball before but committed themselves to a sport they now love. Now that is over, our players are looking forward to another fun season of Netball next year whilst others from our school continue with the Summer League competition which starts this month.
Congratulations to the following Alfriston players who received awards at the Club Prizegiving.

If your child is interested in playing in 2023 or you are willing to help coach a team, please email Nancy (nancee.manu@gmail.com) for more details.
WPC – Rangitoto
Tuesday 20th September- Learners will depart Alfriston School to tramp to the top of Rangitoto Island
All parents/caregivers welcome – this is an opportunity to get to know other whānau and to be a part of our school community.
LATENESS…
As previously indicated it is vital learners are onsite and ready to start the day by 8.45 am. The first 15 minutes of the school day set learners up for success. We are currently tracking lateness and will be contacting the whānau we are concerned about.
EARLY TO SCHOOL
We have also noticed a growing number of children arriving at school very early, please do not send your child/children to school before 8 am. It is a long time for them to stand on cold/wet days. We ask that you make alternative arrangements for your child on those days you need to start early.
This is a health & safety concern for us as we do not have a before-school care facility and teachers/staff are unable to supervise children as they are busy preparing for their school day.
Change of Details
It is important that we hold the correct details for our learners on file, especially if we have to contact you for an emergency. Have you recently changed your address, email or phone number? Please can you let the office know so we have up-to-date accurate records.
Winter Wonderland Disco
Thank you to everyone that made the recent Family and Friends Disco a huge success! It was so fantastic to be able to enjoy this type of event and to see so many smiling faces. The disco successfully raised $2500.
Second-Hand Uniform Shop Re-opened in the

Boiler Shed
The school's 2nd Hand Uniform Shop/Bolier Shed is open on the first Wednesday of every month from 2:15 pm – 3 pm. All uniform items are sold for only $5 each and the money goes back to the school for our students. If you have any spare uniforms that you are not using and would like to donate to the Boiler Shed please drop them in next time they are open or drop off at the school office. Due to the school holidays, the next time the Boiler Shed will be open is the 2nd of November. For any further queries or urgent requests please reach out to Jess at
jessandstella@gmail.com

A warm welcome to our new learners to Alfriston school
Kaia Hannon, Rubani Kaur
Kaia Hannon, Rubani Kaurh April
K
ana Asami, Iesous Mussa, TJ Wilkinson, Jasmin Kaur, Navreet Kaur, Ayaan Reddy, Luke Tonkin, Jaiveer Sandhu, Jewel Tahere, Micaiah Pihema, Harliv Randhawa, Gurneet Singh, Brody Morgan, Mikaiah Hall, Rosa Ferre Sales Torres, Siena Wang, Toa Jador, Lochlan Thamoontree, Rico Bryers, Cullum Fisher
2022 TERM DATES:
TERM 1
Thursday 3rd February – Thursday 14th April
TERM 2
Tuesday 3rd May – Friday 8th July
Thursday 23rd June – Teacher Only Day
TERM 3
Monday 25th July – Friday 30th September
TERM 4
Monday 17th October – Thursday 15th December
Teacher Only Day – Friday 21st October
School hours:
We ask that all learners be at school by 8.30am each day to prepare for their school day.
8.45am: Learning starts
10.15am – 10.45am: Morning tea break
12.30pm – 1.15pm: Lunch break
2.45pm: School finishes
Gates remain open until 3.15pm daily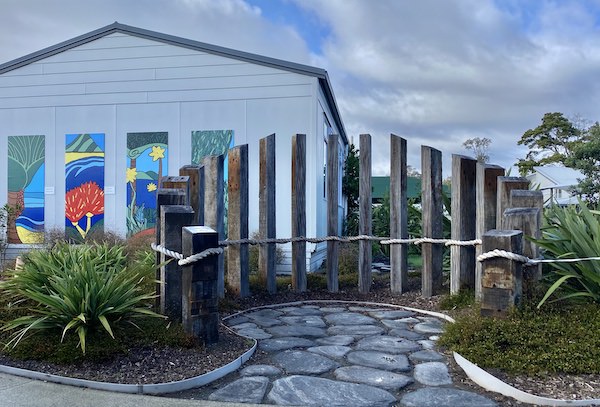 School Holiday Mountain Biking and Cycling Adventures
for 8-12 years

Ride Together, Learn Together during the October School Holidays
Monday 3 October Forest to Beach Ride #1

Monday 10 October Get Lost Cycling Adventure #2

Tuesday 11 October Forest to Beach Ride #3

Thursday 13 October The Container Challenge #4
Based in either Omana Regional Park or Maraetai Forest with Cycle Coach Janet Stark
Book your child's space at https://cyclecoach.co.nz/product/school-holiday-bike-adventures/